Commissioner Arrington Kicks off Blanket Atlanta with Love Drive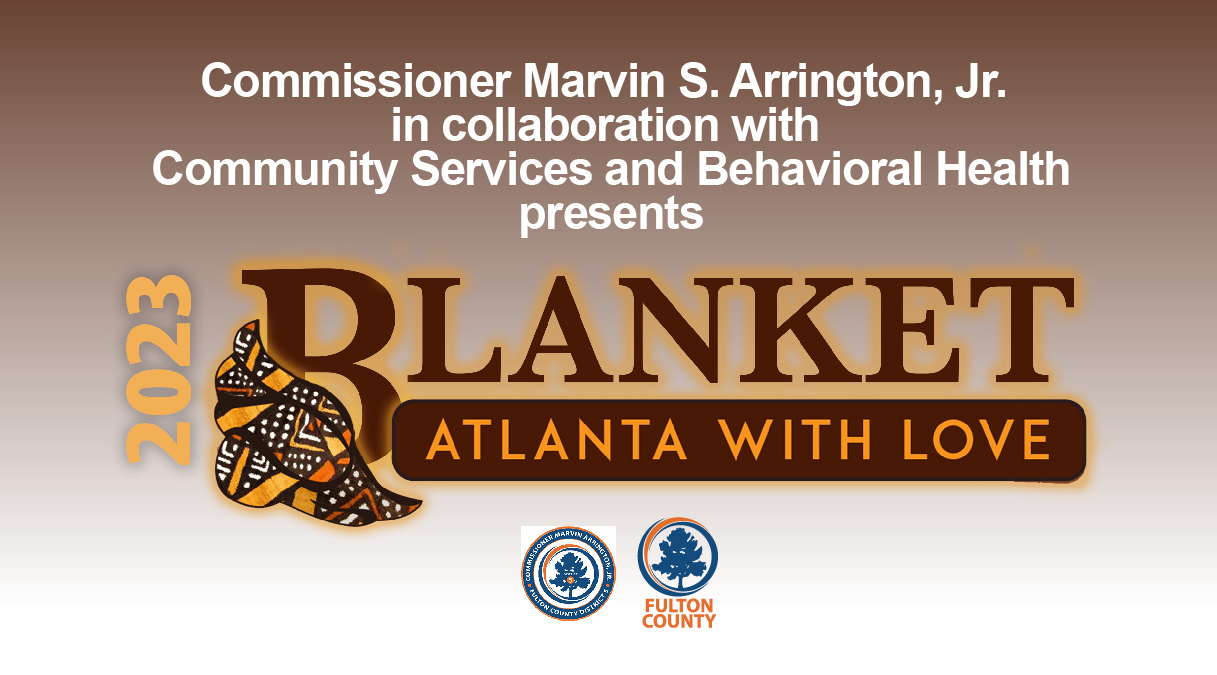 Commissioner Arrington Kicks off Blanket Atlanta with Love Drive
Fulton County District 5 Commissioner Marvin S. Arrington, Jr., in collaboration with the Fulton County Department of Community Development and Behavioral Health and Developmental Disabilities is preparing to kick-off the annual "Blanket Atlanta with Love" Drive.
Commissioner Arrington and Community Development will sponsor the drive to collect new or gently used winter coats, clothes, blankets, and toiletries to help those who are in need during the holiday season. As part of the "Blanket Atlanta with Love" drive, bins will be placed at Fulton County facilities to gather blankets, coats, ponchos, and other cold weather clothing from
Monday, October 30 – Friday, November 10, 2023
.
The collection bins will be placed at the following Fulton County government facilities:
Fulton County Government Center
141 Pryor Street SW
Pryor Street Entrance
Atlanta, GA 30303
Fulton County South Annex
5600 Stonewall Tell Road
South Fulton, GA 30349
The Drive will culminate with a dinner and distribution of the new and gently used goods collected at the Fulton County Government Center on Tuesday, November 14 from 5 p.m. to 6:30 p.m.
Those seeking more information on this event can reach the office of District 5 Commissioner Marvin S. Arrington, Jr. at
www.FultonCommission5.com
. To volunteer for the event, please visit
https://2023bawl.eventbrite.com