WORKSOURCE FULTON STRENGTHENS REGIONAL WORKFORCE AND IMPROVES ECONOMIC DEVELOPMENT OPPORTUNITIES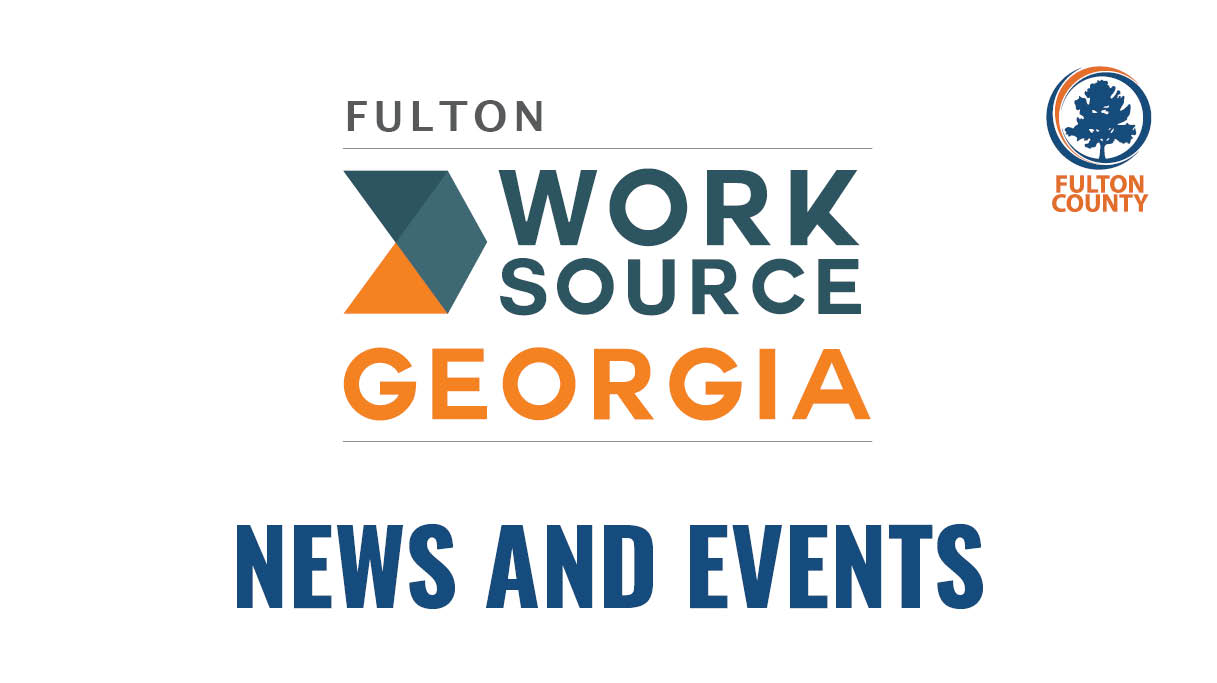 WORKSOURCE FULTON STRENGTHENS REGIONAL WORKFORCE AND IMPROVES ECONOMIC DEVELOPMENT OPPORTUNITIES
WorkSource Fulton leadership provided a progress update to the Fulton County Board of Commissioners at its May board meeting. The progress update included steps taken to strengthen the local workforce and improve economic development opportunities.
Over the past year, WorkSource Fulton has been working diligently to address the ongoing challenges posed by the pandemic. WorkSource Fulton has implemented innovative solutions to support job seekers, workers, and businesses impacted by the pandemic. WorkSource Fulton has also focused on implementing long-term strategies to support economic growth and development.
Some of the key achievements highlighted in the progress update contained: 1) the successful implementation of virtual job fairs and hiring events to connect job seekers with employers, resulting in over 400 job placements. The 2) expansion of training and upskilling programs to support workers in acquiring new skills and increasing their employability. The 3) establishment of partnerships with local businesses and industry leaders like Goodwill Industries of North Georgia, Aerotropolis Atlanta, and the Georgia Department of Human Services to identify workforce needs and develop innovative training programs to meet those needs.
The progress update also highlighted the WorkSource Fulton's ongoing commitment to promoting diversity, equity, and inclusion in the local workforce. WorkSource Fulton has implemented new policies and initiatives to remove barriers and increase gateways for opportunity youth.
"WorkSource Fulton is dedicated to creating a skilled workforce that supports the growth and development of Fulton County," says Brett Lacy, Deputy Director, Select Fulton. "We are proud of the progress that WorkSource Fulton has made over the past year, and we look forward to continuing our work to support the region's workforce needs," adds Robb Pitts, Chairman, Fulton County Board of Commissioners.
The Fulton County Commissioners expressed their appreciation for the WorkSource Fulton team efforts and emphasized their continued support for workforce development. The next WorkSource Fulton board meeting will take place on
Tuesday, May 16, 2023, 8 a.m. at College Park City Hall
. For more information about WorkSource Fulton, click
here
.