Fulton County Board of Registration and Elections to Hold Regularly Scheduled May Meeting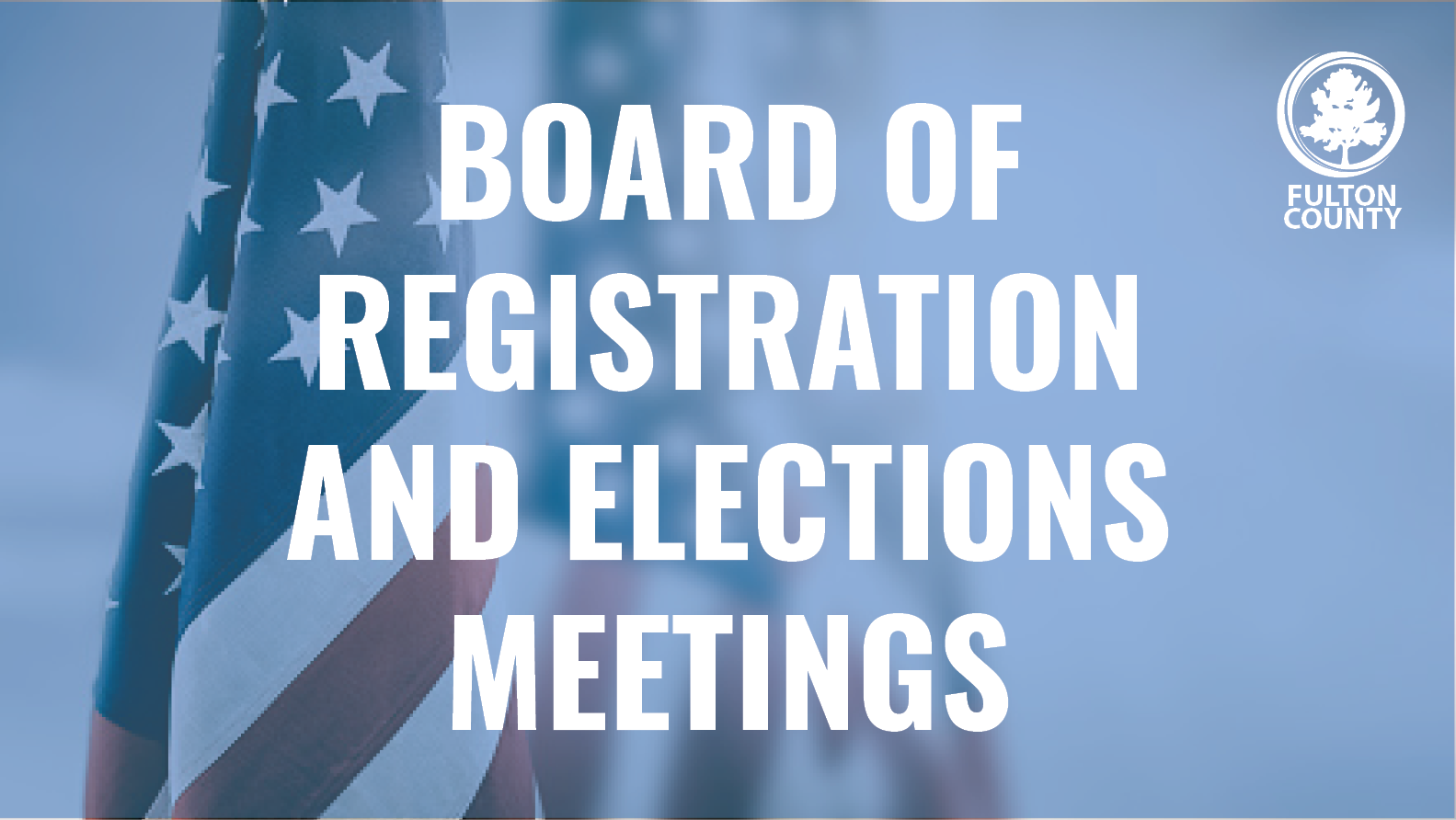 Fulton County Board of Registration and Elections to Hold Regularly Scheduled May Meeting
The Fulton County Board of Registration & Elections will hold its regularly scheduled May meeting to receive updates regarding Elections operations, and other Elections business.
Thursday, May 11, 2023, at 10 a.m.
Fulton County Government Center
Assembly Hall
141 Pryor Street
Atlanta, Ga. 30303
The meeting can also be viewed at: https://www.youtube.com/c/FultonGovernmentTV.
Click here for the meeting agenda.