Commissioner Arrington Co-Hosting 4th Annual Summer Teen Hiring Fair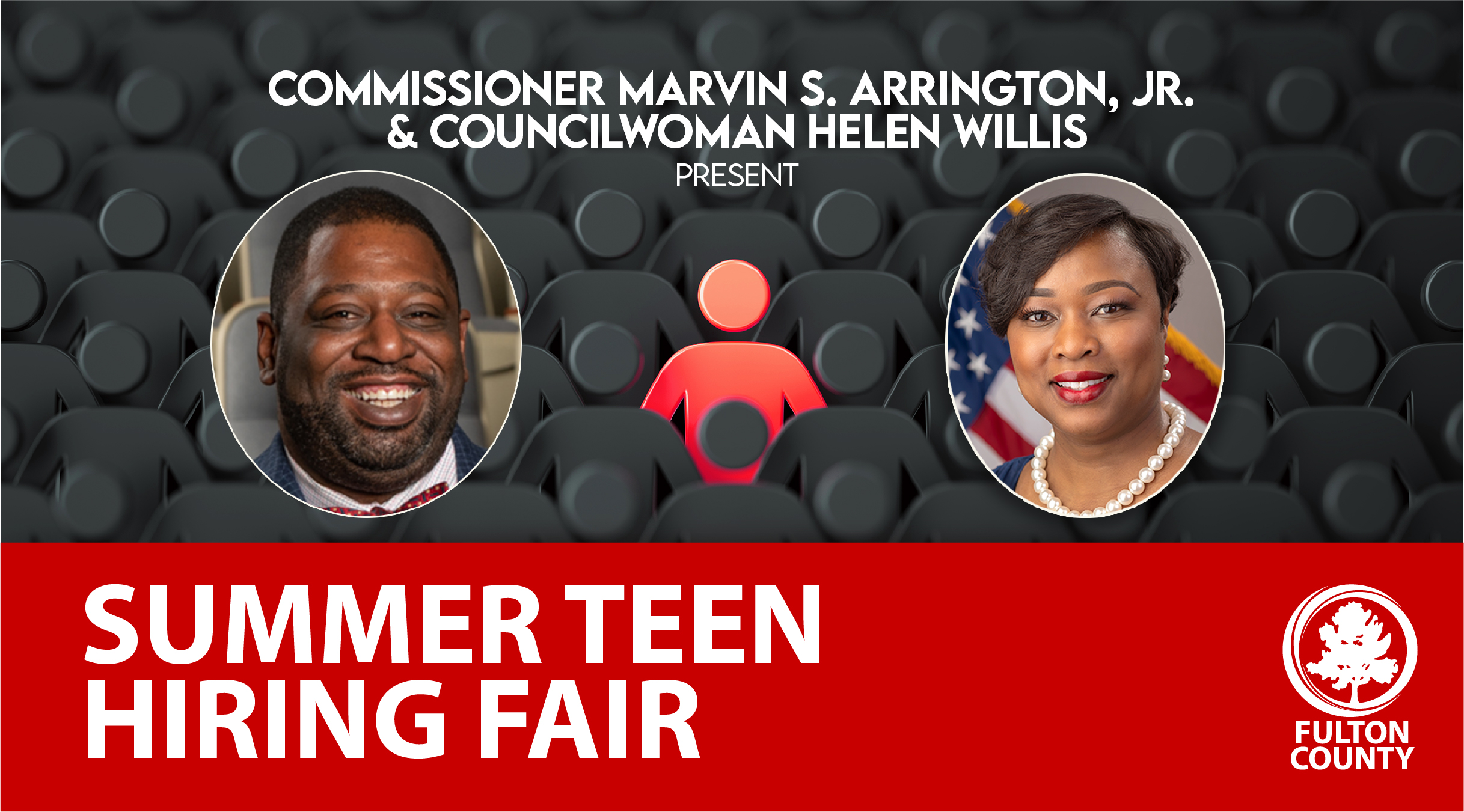 Commissioner Arrington Co-Hosting 4th Annual Summer Teen Hiring Fair
The annual event will be held on Saturday, May 20.
Fulton County District 5 Commissioner Marvin S. Arrington, Jr. and City of South Fulton District 3 Councilwoman Helen Willis will co-host a Summer Teen Hiring Fair again. The 2nd annual event is scheduled for Saturday, May 20, from 10 a.m. to 2 p.m. at Welcome All Park & Multipurpose Facility at 4255 Will Lee Road, South Fulton, GA 30349.

Potential employers will be on-site to talk with teen job seekers about opportunities in their community. Local human resources professionals will also be available to provide information on job opportunities and to answer questions.

"This event grows yearly, which is a clear indicator that our youth are interested in working and developing professionally," said Commissioner Arrington. "We are excited to be able to assist these young people. Last year, more than 150 youth attended, and many received jobs on the spot."

"It is always an amazing feeling to help our young people grow into responsible citizens," said Councilwoman Willis. "Partnering with Fulton County Commissioner Marvin Arrington Jr. for the summer teen hiring fair every year exemplifies the commitment we as local leaders have to our youth. I encourage all youth in South Fulton to come out, as employers are eager to hire. Employed teens reduce juvenile crime because an idle mind is never good for any community."

The WorkSource Fulton Mobile Career Center will be on-site to assist teens in signing up for its Career Compass Academy, which is income-based. The Career Compass Academy is a paid virtual work readiness program for eligible young people between the ages of 14 and 24. The five-week-long program provides youth with work-ready skills and abilities along with opportunities to explore and practice work activities in a virtual environment.

The event can be shared on social media via the hashtag #STHF2023. RSVP for students is mandatory. To reserve a seat, visit sthf2023.eventbrite.com.