Commissioner Arrington Presents 8th Annual Family Fun Day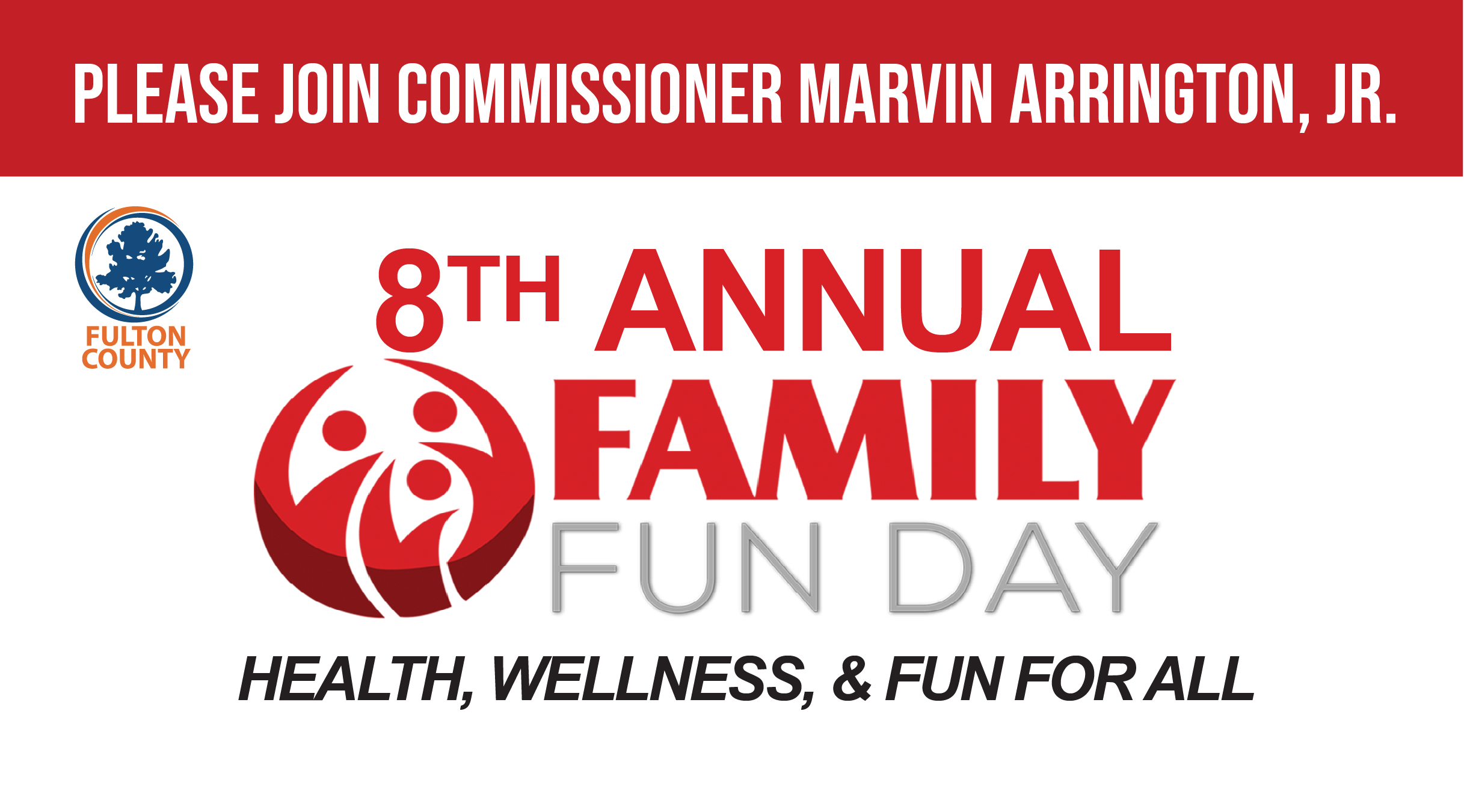 Commissioner Arrington Presents 8th Annual "Family Fun Day"
A fun-filled day celebrating health and wellness for the entire family.
Join family, friends, and neighbors for the 8th Annual Family Fun from 10 a.m. until 2 p.m. on Saturday, May 6, at the South Fulton Service Center located at 5600 Stonewall Tell Road, South Fulton, GA 30349. Please join District 5 Commissioner Marvin S. Arrington, Jr. for this free event, which combines fun activities with public health awareness efforts that encourage active, healthy lifestyles.
"Everyone who attends this year's Family Fun Day will enjoy the spirit of community," said Commissioner Arrington. "Providing the resources families need to maintain healthy lifestyles is vital. This event combines entertainment with education."
Among the highlights of this event includes sports activities, storytelling, face painting, line dancing, and more. There will be live appearances from special guests. Free lunches and shaved ice drinks will be served, but supplies are limited. Participants must RSVP. Fulton Fresh will also share giveaway fresh produce.
Family Fun Day focuses on healthy living through recreation, health education and screenings, COVID-19 vaccinations, and a fresh produce mobile. The event will also feature local performances and family friendly activities.
The event can be shared on social media via the hashtag #2023FamilyFunDay. Please RSVP here.