Fulton County Launches New Fulton Cares App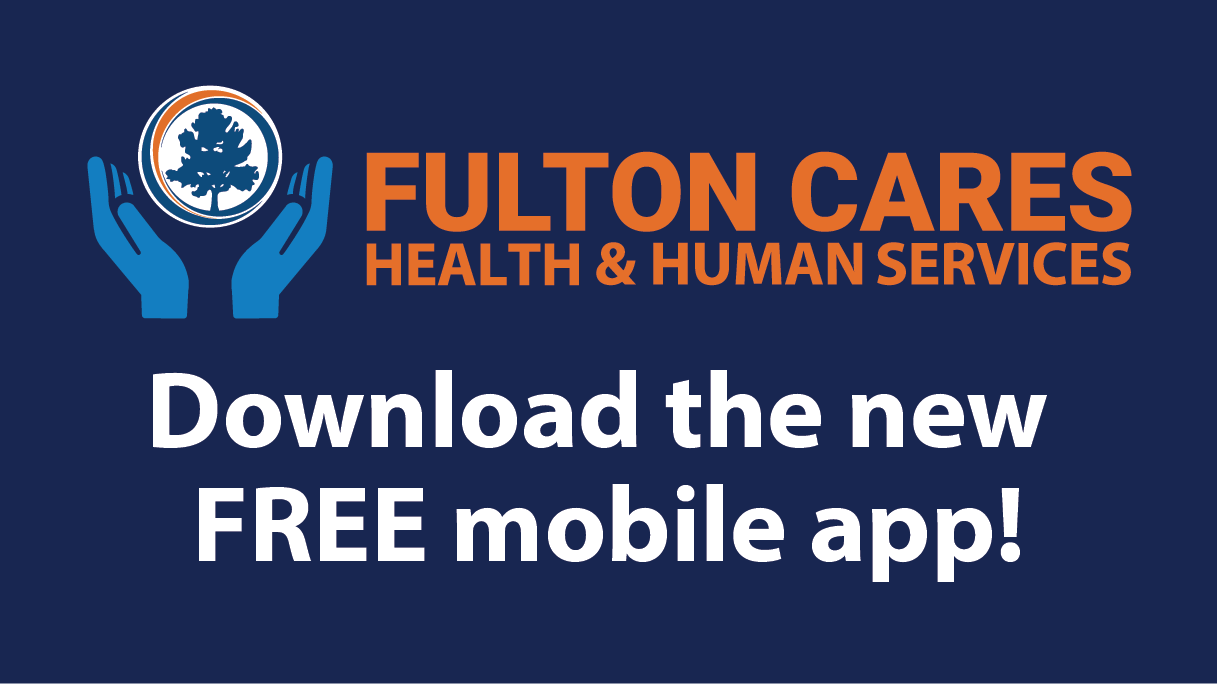 Fulton County Launches New Fulton Cares App
Fulton County is unveiling a brand-new mobile experience to help quickly connect residents with health & human services offered through Fulton County and our partners.

The app, which is available for Apple and Android devices, provides quick filtering to find services - based on needs, location, and criteria, for which residents qualify. Citizens can connect with services and information from several Fulton County departments, including: Arts and Culture, Behavioral Health and Developmental Disabilities, Community Development, Environmental Health, Fulton County Board of Health, Fulton County Library System, HIV Services, and Senior Services.

"We are delighted to announce the launch of the Fulton Cares app," said Fulton County Board of Commissioners Chairman Robb Pitts. "Fulton County continues to remain at the forefront of government resources and services and this app allows us to utilize modern technology to engage citizens in an exciting way."

"At Fulton County, our mission is to increase access to services," said Dr. Pamela Roshell, Fulton County Chief Operating Officer for Health, Human Services and Public Works. "This platform connects residents to services from Fulton County departments and community partners and includes a robust chatbot figure that allows users to ask questions and get real-time answers."

"We continue to expand our digital footprint leading the way delivering value added services for our constituents," said Chief Information Officer, Glenn Melendez.

By downloading the Fulton Cares app, users will be able to:


Obtain information about in-person and virtual events
Securely access each of the County department's services with just a few clicks
Find service locations and connect with mapping features
Learn about health services and programs
Schedule appointments
Receive information regarding COVID-10 Protocols

Have access to the Calendar of Events, Chatbot, and Social Media feeds
Sign up to receive emergency notifications
"Fulton County is using technology to provide new ways for residents and employees to connect with us," said Fulton County Manager Dick Anderson. "This incredible new app allows users to interact with the services we offer while allowing us to create viable relationships with our customers."

"I am proud of Fulton County's ongoing efforts to empower people with information," said Jessica Corbitt-Dominguez, Director of External Affairs. "Residents can count on us for accurate and timely information to improve their quality of life."
The app is now available in the Apple App Store and the Google Play Store.
To learn more, residents can visit Fulton County's Fulton Cares page at www.fultoncountyga.gov/fultoncares.