Ribbon Cutting Scheduled for New Greenbriar Mall Tag Office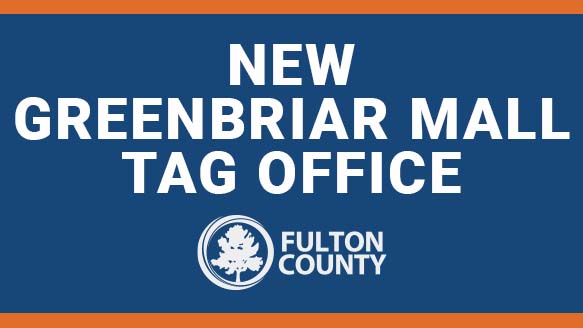 Ribbon Cutting Scheduled for New Greenbriar Mall Tag Office
The new Greenbriar Mall Tag Office is set to open on March 28, 2022.
The new location of the Greenbriar Mall location of the Fulton County Tax Commissioner's Office will open to the public on Monday March 28, 2022. The ribbon cutting for the new location will take place on April 5, 2022 at 10 a.m.
The newly renovated space is over 9,000 square feet, doubling the size of the previous location. The new location will house 16 cashier stations, two of which will be devoted to customer service.
The lobby has seating for 100 taxpayers. Technology upgrades include the "Qmatic" queuing system and mobile ticketing through cell phones to assist with any potential lines. The new location will feature art from local artists and these pieces will be switched out quarterly.
For more information about additional tag office locations or for frequently asked questions please visit,
https://www.fultoncountytaxes.org/.