Free Child Car Seat Inspections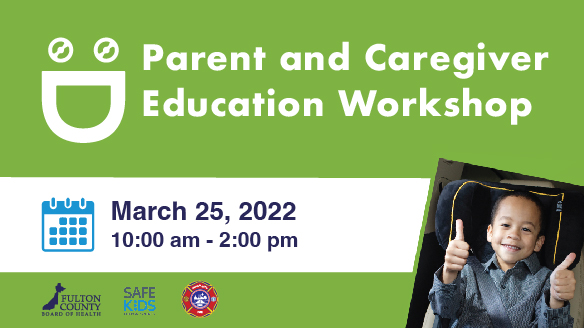 Free Child Car Seat Inspections To Be Offered in Fulton County
Safe Kids Fulton Coalition and Union City Fire Team up to keep kids safe
The Fulton County Board of Health (FCBOH) in collaboration with the Safe Kids Fulton Coalition and the Union City Fire Department is hosting free car seat safety inspections on Friday, March 25, 2022 from 10 a.m. to 2 p.m., at Walmart store located at 4735 Jonesboro Road in Union City, Georgia 30291.

Car crashes are a leading cause of death for children in the United States. In 2020, motor vehicle crashes were the third leading cause of premature deaths in Fulton County.

Nationally certified Child Passenger Safety (CPS) technicians from the Union City Fire Department and the Fulton County Board of Health will demonstrate the proper installation of infant car seats and booster seats and inspect them to ensure that they are in good condition and have not expired. Parents and caregivers of infants and toddlers/children (up to 65 pounds) are encouraged to bring their children to the safety inspections strapped in their car seats.

"The CPS technicians will examine how well your child is secured in his/her car seat and will offer any appropriate safety tips," says Kristin Dixon, Fulton County Board of Health Division of Health Promotion Director.

"Since car seats are often passed down among family and friends, we will also examine your car seat to see if it has any wear and tear and if it has expired," Dixon explains further. "If there are defects found in the car seat, parents can receive a new car seat for free."

According to Safe Kids Worldwide, car seats can expire between 6 and 10 years from the date of manufacture. They expire for a number of reasons, including wear and tear, changing regulations, recalls, and the limits of manufacturer testing.