Fulton County offering free wedding ceremonies on Valentine's Day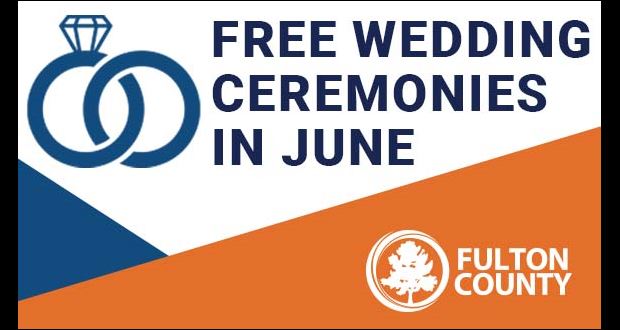 Fulton County offering free wedding ceremonies on Valentine's Day
By Maryia Murrow | CBS 46 |February 14, 2022
Love is in the air this Valentine's Day and for some couples it's also in their rings. Fulton County is helping couples tie the knot by offering free wedding ceremonies at the government atrium.

Fulton County Chief Probate Judge Kenya Johnson, along with Chief Magistrate Judge Cassandra Kirk, are helping to wed couples on Monday.

Interested parties should schedule a time to walk down the aisle through the court's administration and bring their marriage license as well as valid ID.