Commissioner Hausmann Reappointed to ACCGs Board of Managers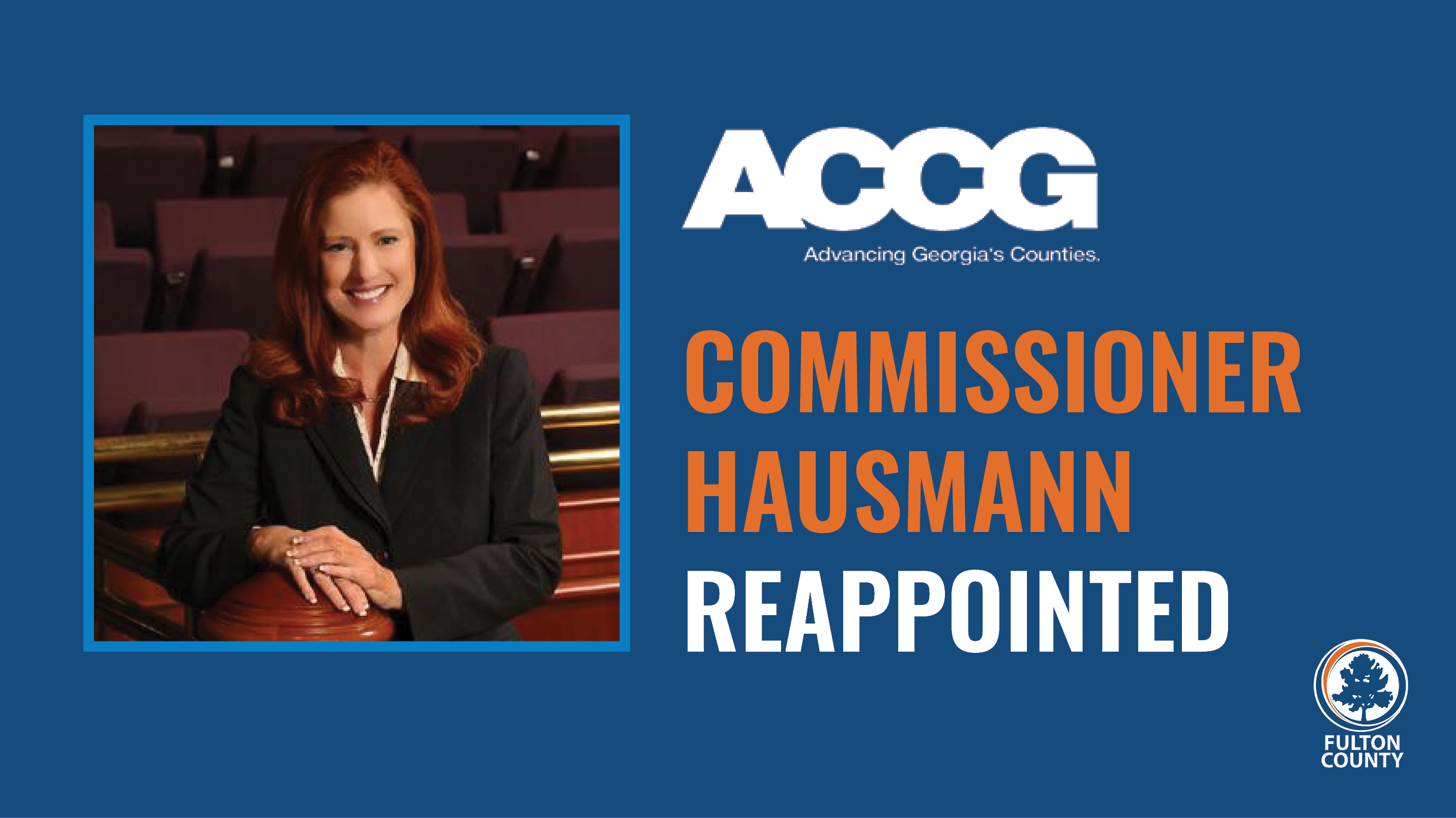 Commissioner Hausmann Reappointed to ACCGs Board of Managers
Fulton County District 1 Commissioner Liz Hausmann has been reappointed and sworn in to serve on the Association County Commissioners of Georgia (ACCG or Georgia's County Association) Board of Managers to represent the association's Third District. In addition, she has been named to the ACCG Executive Committee.
"ACCG works to ensure that Georgia's counties are well-positioned to address new and emerging challenges facing local government and to advocate for our interests in the General Assembly," says Commissioner Hausmann. "I look forward to continuing my service on the Board of Managers to share Fulton County's unique experiences and approaches to common issues with my colleagues from other counties across Georgia."
First elected to the Fulton County Commission in 2011, Commissioner Hausmann has taken on leadership roles in both the Georgia and National Associations of Counties. She currently serves on ACCG's Legislative Policy Council, and Chairs the Transportation Policy Steering Committee for the National Association of Counties.
"The Board of Managers, newly installed, represents the resiliency and competency of county officials throughout Georgia," stated Executive Director Dave Wills. "Those who have already been in service on the Board, and those who are joining for their first year of service, will continue to help Georgia and its counties navigate turbulent political and economic waters created by the pandemic and other factors. I am looking forward to working with the Board of Managers as we begin the return to economic and operational normalcy as ACCG continues its mission of advancing the interests of Georgia's counties and the people they serve."
ACCG is Georgia's county association and works on behalf of county officials and their communities by providing public policy and legislative advocacy, leadership development, civic and community engagement initiatives, insurance and retirement programs that specialize in local government needs and other cost-saving programs. Formed in 1914 when county officials came together to help fund the state's first highway department, ACCG today serves as a catalyst for advancing Georgia's counties. For more information, go to
www.accg.org
.