Walk-Up Vaccine Appointments Expand to North and South Fulton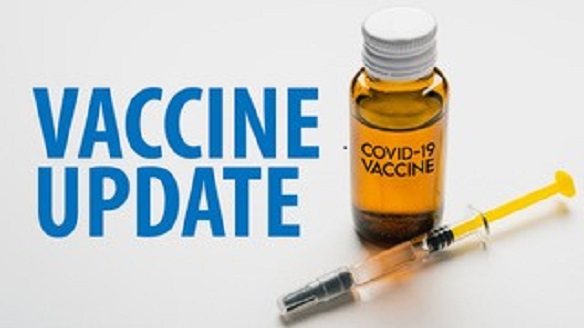 Walk-Up Vaccine Appointments Expand to North and South Fulton
Fulton County's vaccination efforts continue, serving hundreds of thousands of residents since the COVID-19 pandemic began. The Fulton County Board of Health and the Atlanta-Fulton County Emergency Management Agency operate three fixed vaccination sites within Fulton County, and are working with the nonprofit agency CORE to expand the availability of mobile vaccination units to bring vaccines to neighborhoods throughout Fulton County.

Starting Tuesday, May 4, the vaccination sites located at the Georgia International Convention Center in College Park and 4700 North Point Parkway in Alpharetta will also begin to accept walk-ups in addition to appointments. The walk-up schedule for both sites is 10:30 a.m. to 3 p.m. daily, Tuesday - Saturday. A total of 500 walk-up vaccines will be available daily on a first-come, first-served basis.

The Mercedes-Benz Stadium Community Vaccination Center will continue to serve residents through walk-ups and appointments for first and second doses through June 15. Starting May 3, those with appointments and walk-ups will all report to Stadium Gate 2.

During the week of May 3, the MBS CVS will be open:
• Monday, May 3, 2 p.m. – 10 p.m.
• Tuesday, May 4, 9:30 a.m. – 6:30 p.m.
• Wednesday, May 5, 9:30 a.m. – 10 p.m.
• Thursday, May 6, 9:30 a.m. – 6:30 p.m.
• Friday, May 7, 9:30 a.m. – 6:30 p.m.
• Saturday, May 8, 9:30 a.m. – 4:30 p.m.
Fulton County residents can also access COVID-19 vaccines through six mobile units. Walk-ups and appointments are accepted. The mobile schedule is posted at https://fultoncountyga.gov/covidmobilevaccinesites

The Pfizer COVID-19 vaccine is offered at all fixed and mobile vaccination sites.

For more information and to schedule an appointment, go to www.fultoncountyga.gov/covidvaccine