Juneteenth Record Restriction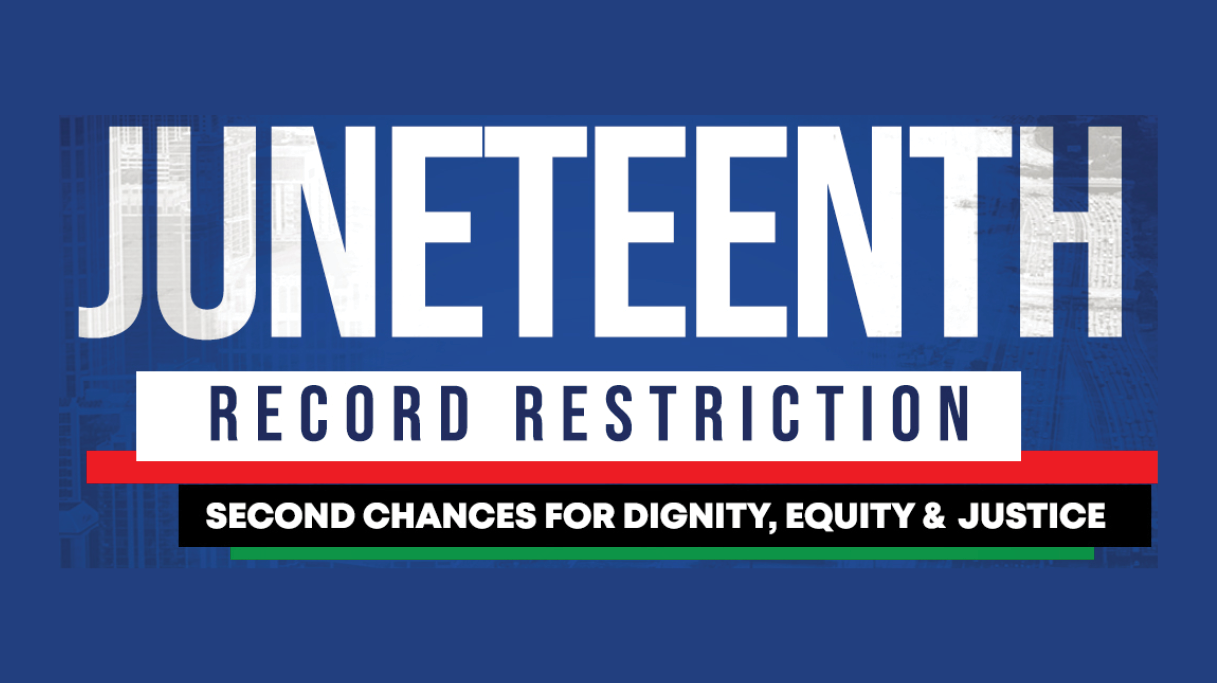 Juneteenth Record Restriction
The Temple, Historic Ebenzer Baptist Church, Georgia Justice Project, The Mlk Sr., Collaborative And Fulton Solicitor Keith E. Gammage Join To Host Juneteenth Record Restriction/ Expungement Summit
Beginning Monday, April 19, 2021 and continuing throughout the month of April, 2021, the Fulton County Office of Solicitor-General in conjunction with The Temple, Ebenezer Baptist Church, The Georgia Justice Project and The Martin L. King Sr. Collaborative are accepting applications for their Juneteenth Record Restriction/Expungement Summit.
Having been long celebrated as the time when the "Word of Freedom" finally reached the most distant and long-suffering enslaved people in America, Juneteenth, represents a time of renewed hope, love and opportunity. With this tradition in mind, this group seeks to clear at least 300 non-violent, misdemeanor records between now and June 19, 2021. These efforts will provide renewed opportunities for improved employment and housing while ensuring another chance at the American Dream. Those interested in seeking a record restriction for a misdemeanor offense, which occurred in Fulton County, should apply at FultonRestorativeJustice.org or call The Fulton County Office of Solicitor-General at 404-612-4827.
Fulton County's first-ever record restriction summit was held at Historic Ebenezer Baptist Church in 2016. The Temple has also hosted annual Record Restriction events on Veterans Day and the Georgia Justice Project has been extremely successful in working to remove lingering criminal records while also expanding and improving laws in Georgia to allow more citizens to receive the benefit of having a non-violent, often old, criminal record restricted.
"We are excited to partner with our justice-loving friends as we commemorate Jubilee Day, Juneteenth, by removing the barriers created by decades of mass incarceration, poverty, and so many other societal ills that have unnecessarily left so many good people with a criminal record" Removing these old records represents a new-kind of freedom" Keith E. Gammage, Fulton Solicitor-General.
Generally, if arrested for a crime in Georgia, a criminal record will always contain information about that arrest and conviction. Prior to 2021, with a few exceptions, a conviction usually remained on a criminal record forever. In 2020, a "second chance" bill – SB 288- was signed into law. This law allows more Georgians the opportunity to restrict and seal certain criminal records.
Beginning Monday April 19, 2021 through Friday, April 30, 2021, the Office of Solicitor-General will be accepting applications for record restrictions/expungements. Applications will be reviewed in conjunction with our partners and all applicants will receive results by Juneteenth.
Note: Must also have no current charges pending in any jurisdictions and have had no convictions within the last four years. Mostly, convictions for family violence crime, sex crimes, certain theft crimes, and serious driving offenses (such as driving under the influence and reckless driving) do not qualify. All cases that were previously eligible for restriction under the previous law can still be restricted.