Commissioner Arrington to Hold Digital District Dialogues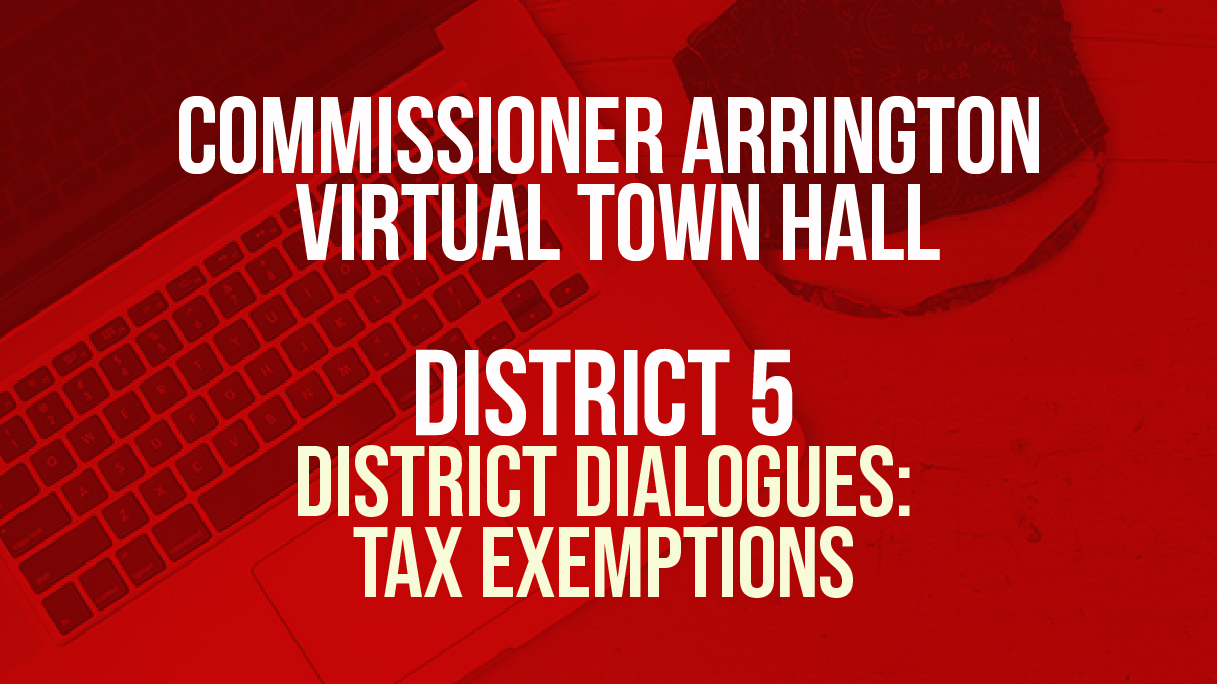 Commissioner Arrington to Hold Digital District Dialogues
March 9 meeting to take place virtually and include discussion of tax exemptions
District 5 Commissioner Marvin S. Arrington, Jr. will host a virtual version of his town hall series, District Dialogues, with constituents on March 9, 2021, from 6 p.m. to 7 p.m. The event will be viewable on the Fulton Government Television (FGTV) YouTube page.
Fulton County residents will have the opportunity to talk to Fulton County leadership directly and receive important information from Commissioner Arrington and Tax Assessor's Office. With tax assessment notices going out shortly, the main focuses of discussion will be available homestead exemptions.
Residents who wish to submit questions for public comment can send those to
fulton.communication@fultoncountyga.gov
. Those wishing to view the town hall will be able to watch it at
https://www.youtube.com/FultonGovernmentTV
.