Fulton Votes App Empowers Voters With Key Information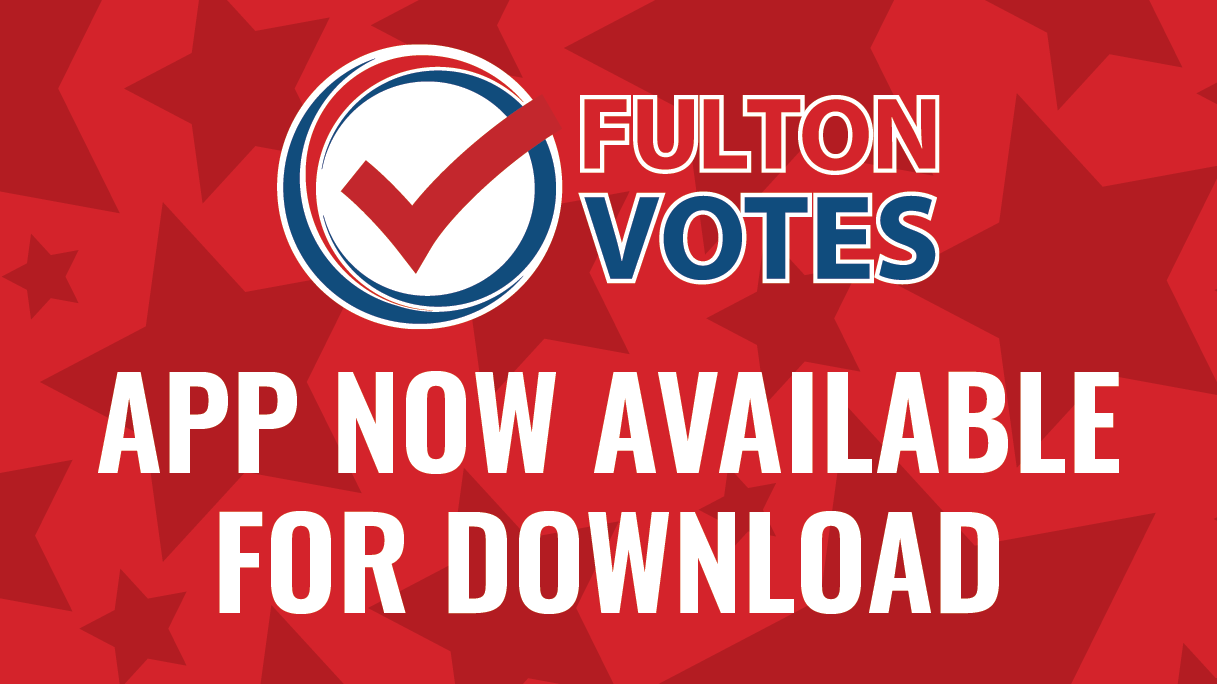 "Fulton Votes" App Empowers Voters With Key Information
Everything a voter needs…in the palm of your hand
Fulton County has launched the "Fulton Votes" app to empower voters with information to easily and safely cast their ballots.
The app launch is part of Fulton County Vote Early Initiative for the November 3 General Election, and will remain in use for future elections.
The new Fulton Votes app connects voters with key information about early voting, voting by mail, requirements for Voter ID, provides links to key platforms on the Secretary of State's website and more. The app will be updated throughout the election cycle and beyond.
The Fulton Votes app is the latest in Fulton County's ongoing efforts to expand digital services for residents, with a special focus on expanded mobile services. According to the Pew Research Center, 81% of Americans own a smartphone, and one in five Americans are "smartphone only" Internet users.
The Fulton Votes app is available now in the
Apple
App Store and in the
Google Play
store for Android users.