Fulton County Tag Offices to Reopen June 15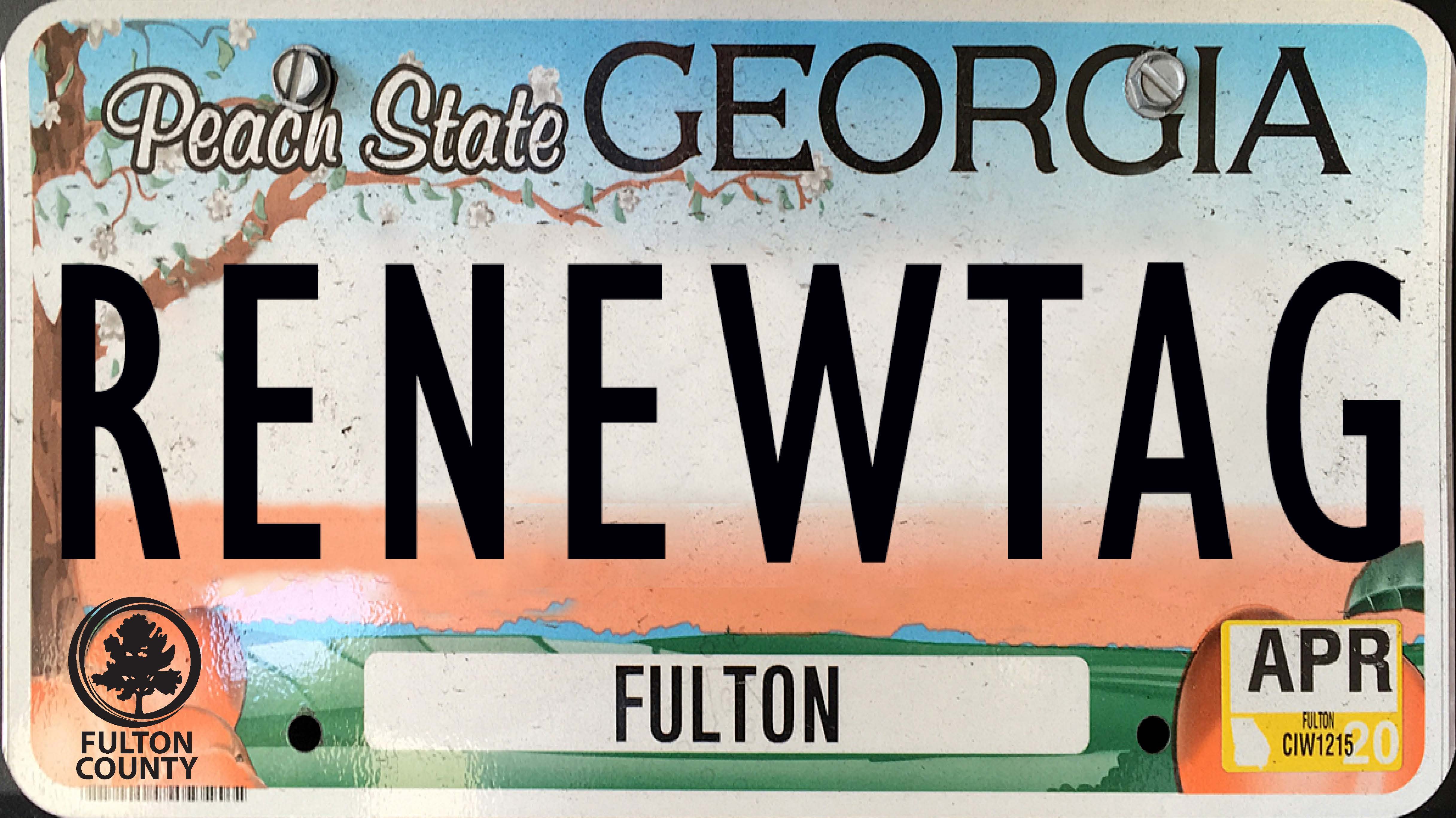 Fulton County Tag Offices to Reopen June 15
Additional procedures and precautions to be implemented for customer, employee safety
All offices of the Fulton County Tax Commissioner will reopen to the public at 8 a.m. on Monday, June 15. To help manage the volume of visitors during that time, extended hours will be offered, with all locations open from 8 a.m. to 6 p.m. Monday through Friday.


Weekend hours will be offered at the Greenbriar Mall and Maxwell Road locations, with those offices open from 8 a.m. to 1 p.m. on Saturdays.
While all transactions will be available at office locations, residents who need to simply renew their vehicle registration are encouraged to use kiosk locations and online renewal options to avoid lines. Fulton County has waived convenience and credit card processing fees to make kiosks and online registration more convenient. Kiosks are located at:


Kroger, 2685 Metropolitan Parkway SW, Atlanta, GA 30315
Kroger, 227 Sandy Springs Place, Sandy Springs, GA 30328
Kroger, 3330 Piedmont Road NE, Atlanta, GA 30305
Kroger, 800 Glenwood Avenue SE, Atlanta, GA 30316
Kroger, 725 Ponce De Leon Ave NE, Atlanta, GA 30306
Kroger, 10945 State Bridge Road, Alpharetta, GA 30022


Kiosks will also be available at all Tax Commissioner office locations starting Monday, June 15. Office locations include:


Fulton County Government Center
141 Pryor Street SW, Atlanta, GA 30303


North Fulton Service Center
7741 Roswell Rd NE, Sandy Springs, GA 30350
Greenbriar Mall Service Center
2841 Greenbriar Parkway, Suite 106, Atlanta, GA 30331
South Fulton Service Center
5600 Stonewall Tell Road, College Park, GA 30349
Fulton County Customer Service Center at Maxwell Road
11575 Maxwell Road, Alpharetta, GA 30022


Additional precautions will be taken to help manage exposure to COVID-19. Temperatures will be taken for all patrons who enter, and all visitors will need to wear a face covering. The number of visitors inside the office will be limited and social distancing requirements will be enforced.


For more information or to renew online, go to fultoncountytaxes.org