Fulton County, GA Announces Availability of 2020 – 2024 Consolidated Plan and 2020 Annual Action Plan Drafts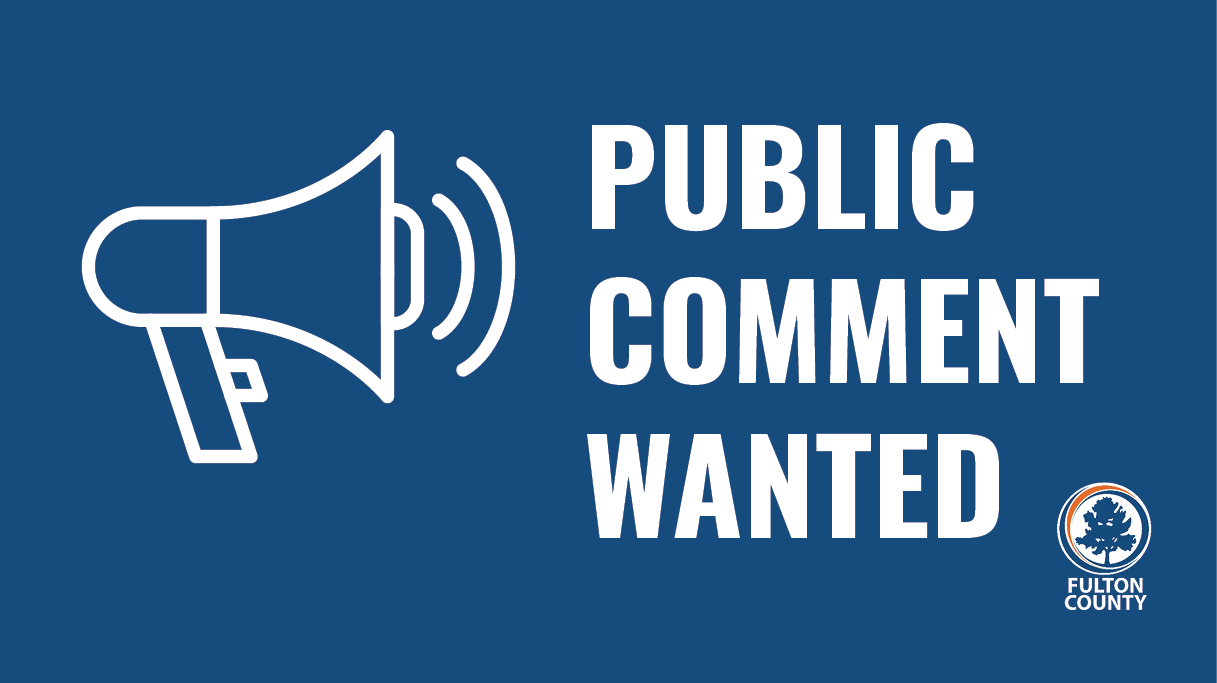 Fulton County, GA Announces Availability of 2020 – 2024 Consolidated Plan and 2020 Annual Action Plan Drafts
Fulton County's 2020-2024 Consolidated Plan and 2020 Annual Action Plan drafts will be available for a 30-day public review and comment period from May 13, 2020, through June 15, 2020. The Consolidated Plan and First Year Annual Plan serve as the application to the U. S. Department of Housing and Urban Development (HUD) for funds under the Community Development Block Grant (CDBG), HOME Investment Partnership Program (HOME), and Emergency Solutions Grant (ESG).
Due to the COVID-19, community public meetings will not be held and the public can review the plans at https://www.fultoncountyga.gov/ and FultonCountyConPlan.com. Public comments will be received at FultonCountyConPlan.com, Info@mosaiccommunityplanning.com, or mail to:
Fulton County Department of Community Development
ATTN: Consolidated Plan
Dawn Butler, Division Manager
137 Peachtree Street, SW
Atlanta, GA 30303.
The County encourages citizens and other interested parties to review the draft documents and to submit written comments no later than 4:00 p.m., Monday, June 15, 2020. The final version, with the comments, will be presented at the Fulton County, GA July 8, 2020, Board of Commissioners meeting.
************
Citizens in need of reasonable accommodations due to a disability, including communications in an alternative format should contact the Disability Services Liaison in the Community Development Department at (404) 613-3647. To obtain Georgia Relay Access, citizens should dial 711.