Fulton County Promotes Virtual Togetherness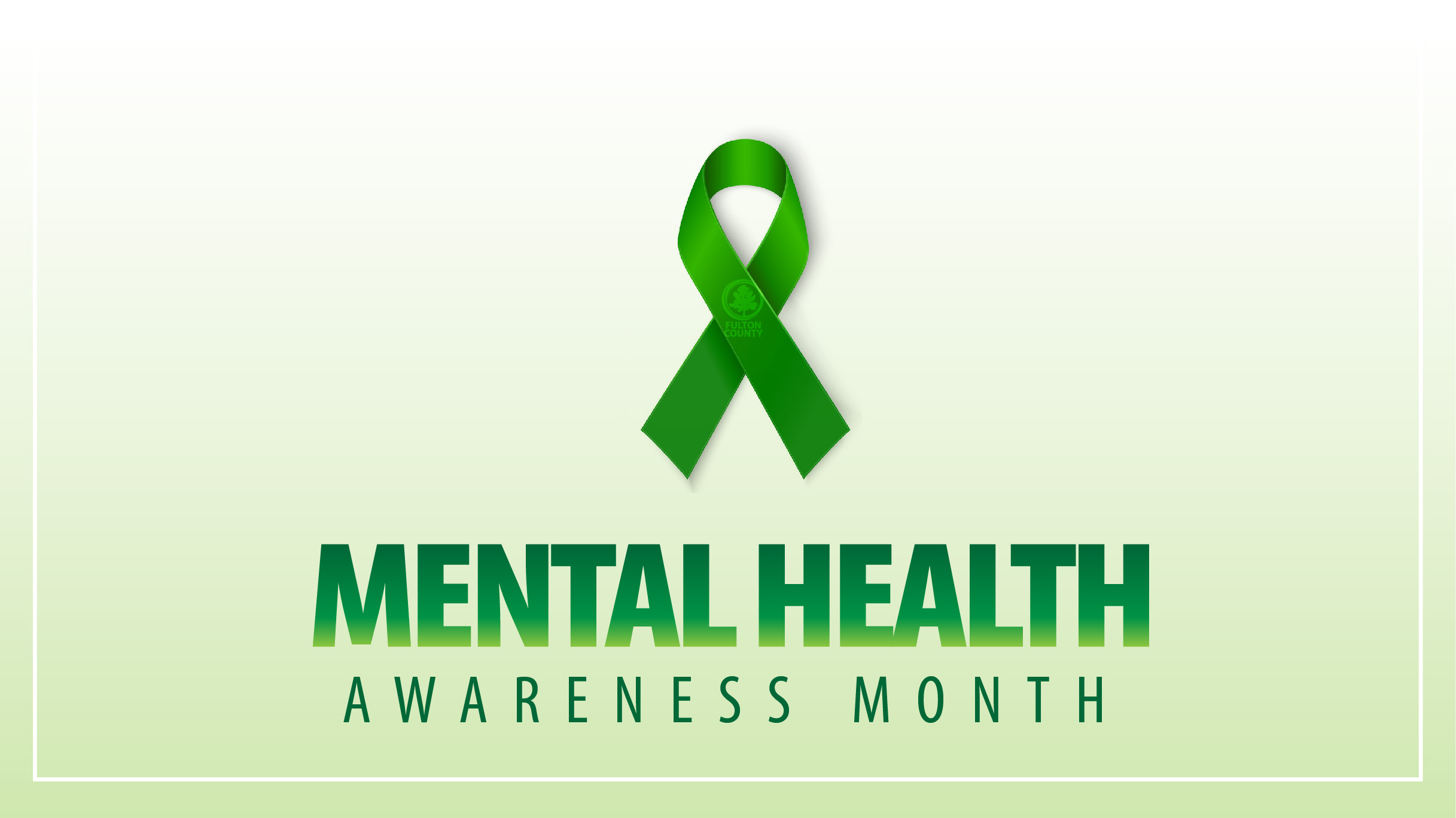 Fulton County Promotes Virtual Togetherness, Mindfulness and Family Fun for Good Mental Health
As businesses open their doors, Fulton County wants citizens to continue exercising caution concerning travel outside their homes and observe social distancing to reduce the spread of COVID 19. In support of the efforts to encourage safety, the County is observing Mental Health Awareness Month during May with a variety of "Do It Yourself" virtual games and social activities for family and friends.
Virtual social and interactive activity suggestions as well as a State of Mental Health panel discussion will encourage participants to reduce their anxiety levels, build positive thoughts, and promote virtual social activities among family and friends. Activities will include but are not limited to the following:
All Scrabbled Up
Create space in your home for a self-created scrabble game. While playing this game only use words that describe emotions associated with your mental health (for example; sad, lonely or happy). You may choose to add a new word daily to describe your emotions. You are a winner when you run out of words to describe how you are feeling. This game is a great way to relieve stress and cope with the pressures of being quarantined.
Unmask the Mask
Participants should take a picture of themselves in their COVID-19 mask and post that picture using Fulton County Social Media platforms (Facebook/Instagram). Along with the picture, individuals should post a statement that expresses how they are coping during quarantine and/or social distancing (unmasking their feelings). All individuals are encouraged to use the hashtag #unmaskthemask with their post.
Crisis Coping Cards
Participants need a pack of index cards or any form of paper, i.e. sticky notes, sheet of paper, a note pad, and colorful markers. Participants will write down their favorite quote, affirmation or point to combat negative self-talk until the end of May or beyond. Participants can use the markers or any other colorful writing instruments to make the quotes/affirmations colorful by drawing smiley faces or any type of artwork that will complement affirmations or positive points written on the chosen form of paper
Meme Comic Relief
Share your funniest meme via social media. This meme must be free of profanity and nudity. The purpose of this activity is to encourage laughter, which is one of the best ways to relieve stress and positively enhance mental health and well-being.
Virtual Tea Party
"Here's the TEA on how I am coping with COVID." Participant(s) can host a tea party for their group of friends on any day they designate. Participants should introduce what type of tea they love to drink to their group and how that tea promotes their physical or mental well-being. Each member invited to participate in the tea party will do the same thing. The goal of this is to stimulate conversations about coping during COVID-19. For example, lavender and chamomile tea promotes relaxation, sleep and reduces stress.
Apply APPs 2 your Mental Health
The Fulton County website features apps that are related to mental health. The goal is to place apps on our website for the month of May under the heading," Apply APPs 2 your mental health." The purpose is to encourage individuals to use their mobile device to foster positive coping mechanisms.
The Current State of Mental Health (Date to be announced)
"The Current State of Mental Health" mimics the State of the Union Address presented by the President of the United States annually. The virtual presentation will feature candid conversations about COVID-19 and mental health.
Since 1949, the month of May has been observed as Mental Health Awareness Month in the United States. The purpose of Mental Health Awareness Month is to raise awareness about how mental health impacts daily life. As a manner of supporting this awareness, mental health activities have been created for the whole month of May to engage participants with fun and healthy ways to cope with anxiety, depression and stress. Coping strategies are vital as Fulton County residents face the social and economic challenges related to COVID -19.