Public Works Department Gears Up for National Drinking Water Week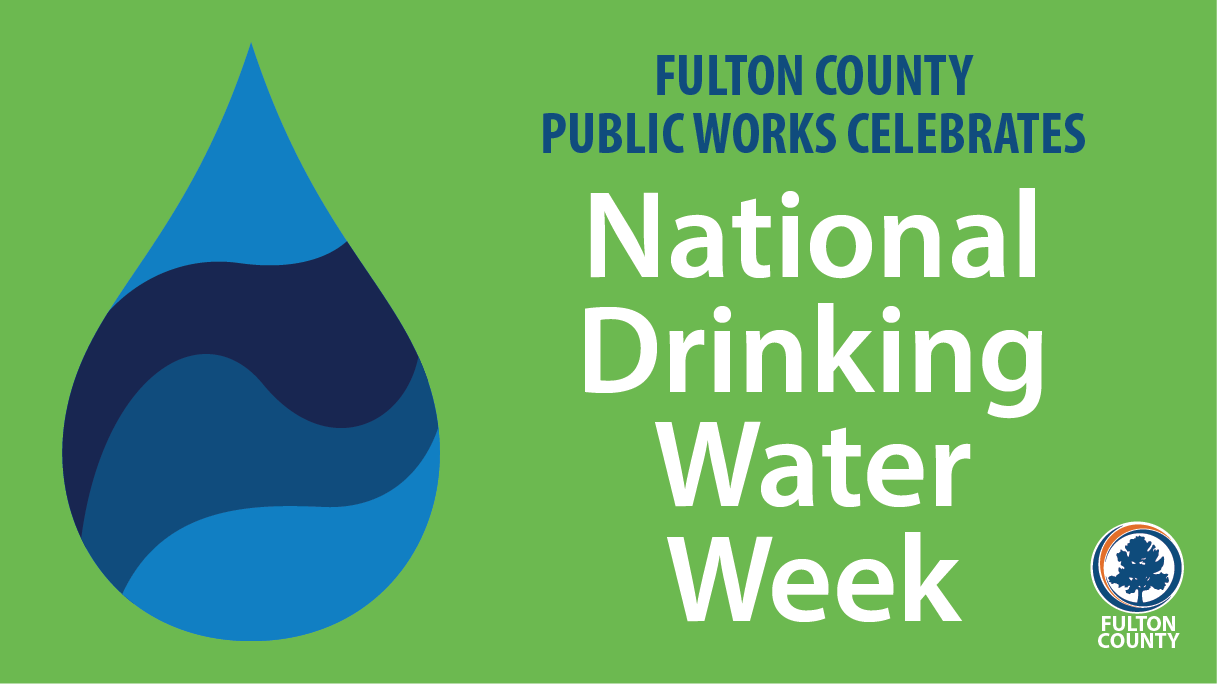 Public Works Department Gears Up for National Drinking Water Week
Public Works will guide residents through the water treatment process.
On May 4 – 8, this year, National Drinking Water Week (NDWW) will once again provide a great opportunity to recognize state and local drinking water programs and water utilities to promote the value of drinking water.This year's theme is"Water Works Wonders!"

For more than 40 years the celebration of Drinking Water Week has served as a unique opportunity for both water professionals and the communities they serve to recognize the vital role water plays in our daily lives. The Fulton County Public Works Department will kick off the celebration by taking a look at the drinking water treatment process from source to tap.

"During the current challenges of COVID-19, our goal is to continue to provide quality drinking water for the residents of Fulton County," said David Clark, Director of Public Works. "National Drinking Water Week recognizes the importance of water source protection and conservation, as well as the value and importance of our water resources."

Throughout the week, the Department of Public Works will guide residents through the process of how "raw" untreated water is transformed into safe, clean tap water once it flows from the Chattahoochee River and into the reservoirs at the Tom Lowe Atlanta-Fulton County Water Treatment Plant. For a complete look at the water treatment process be sure to check out the Fulton County Facebook page each day.