March 24 Election Postponed Until May 19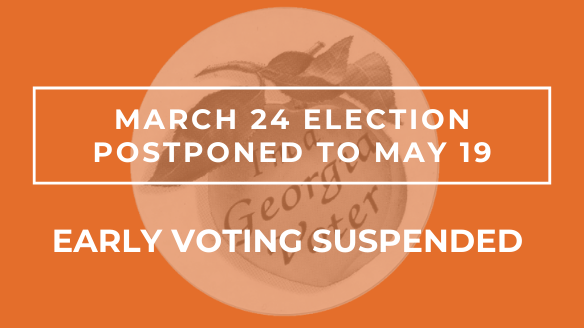 March 24 Election Postponed Until May 19
Early Voting Suspended Immediately
At the direction of the Georgia Secretary of State's office, the March 24 Presidential Preference Primary & Special Election has been rescheduled for May 19, 2020.
Early voting at all Fulton County early voting sites will be suspended immediately. No further early voting will take place in Fulton County starting Sunday, March 15.
Votes that were cast during the early voting period and absentee ballots will be counted at the time of the May 19 election in accordance with Secretary of State guidelines.
Additional details updates will be provided when available.