Overview of Fulton County 2020 Fiscal Year Budget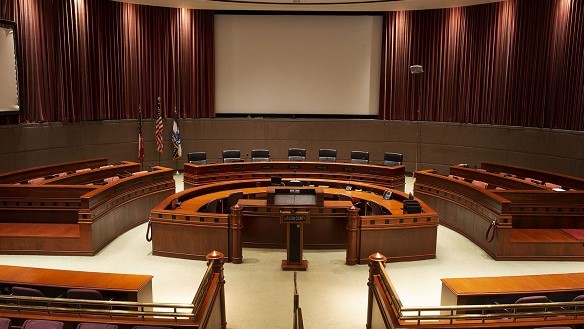 Overview of Fulton County 2020 Fiscal Year Budget
Plan adds more funding to infrastructure, cybersecurity
The Fulton Board of Commissioners approved the adoption of the Fiscal Year 2020 Budget for County departments and agencies emphasizing citizen and operational priorities for county government. The 2020 Fiscal Year budget for Fulton County is $1.2 billion, including approximately $782 million in funding for the General Fund. The new plan calls for additional funding for facility improvements, upgrades to the County's cybersecurity infrastructure, and other citizen priorities.

Once again, the County maintains a balanced budget using reasonable and conservative assumptions for all revenues and expenditures. Among the programs and initiatives being funded by this plan include:
The Department of Registrations and Elections to receive an additional allocation of $12 million to ensure the successful deployment, operation, and oversight of the electoral process in 2020.


Additional funding for efforts to promote the U.S. Census efforts in Fulton County.


$153 million in the County's General Fund towards the Health and Human Services programs including efforts targeting funding for Behavioral Health efforts to combat homelessness and strengthen criminal justice diversion programs; Senior Services initiatives; and capital investments for a new Animal Control facility.


$30 million towards investment in physical and information technology infrastructure including funding to improve the County's cybersecurity readiness and to upgrade technological infrastructure in the Fulton County Court System.


An allocation of $4.5 million toward implementation of the first phase of the Incremental Compensation Strategy (ICS) which seeks to improve salary competitiveness within the workforce.


1 million to improve security in County facilities.


A series of infrastructure improvements to include funding for upgrades to the Government Center's Assembly Hall, development of our Continuity of Operations center, a new Public Safety training center, development of the North Point Health Facility as a means to consolidate public and behavioral health services.
Click here
to see the full final 2020 budget.