Commissioner Marvin Arrington Jr Named Vice Chairman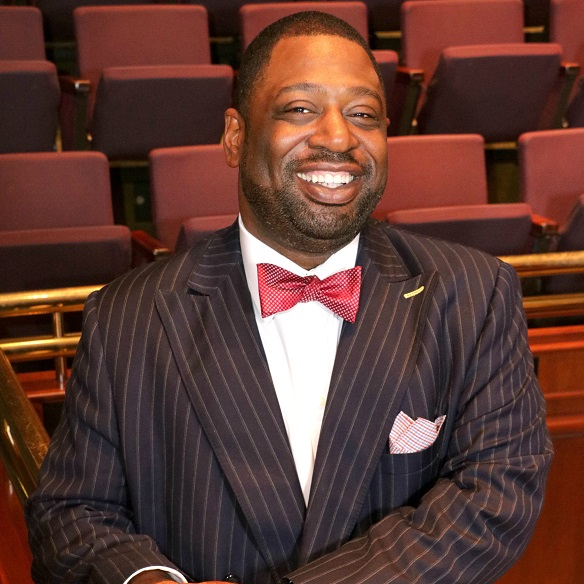 Commissioner Marvin Arrington, Jr. Named Vice Chairman
District 5 Representative to serve in leadership role for one year term
Fulton County District 5 Commissioner Marvin S. Arrington, Jr. was unanimously voted Vice-Chairman by his colleagues on the Fulton County Board of Commissioners. Commissioner Arrington will serve in that position for the next year.

Commissioner Marvin Arrington, Jr. serves Fulton County Commission District 5, which encompasses East Atlanta, East Point, South Fulton, and parts of Union City and College Park. Arrington serves on the Board of Directors for McPherson Implementing Local Redevelopment Authority, Atlanta Fulton Recreation Authority (Vice Chair), National Organization of Black County Officials (NOBCO), and The Sickle Cell Foundation of Georgia. He is also a member of Georgia Association of Black County Officials (GABCO), Association County Commissioners of Georgia (ACCG), and National Association of Counties (NACo), where he serves on the Justice and Public Safety Committee and Arts and Culture Commission. Arrington is also the fourth Fulton County commissioner to become a certified County Commissioner through ACCG and the Carl Vinson Institute. He is also a proud member of Kappa Alpha Psi Fraternity, Inc.

Vice Chairman Arrington was raised in southwest Atlanta and is a graduate of Frederick Douglass High School in Atlanta and the University of Virginia (UVA) in Charlottesville, VA. He earned a Juris Doctorate at Emory Law School and is a member of the Georgia State Bar. A resident of the City of Atlanta, he is the proud father of four daughters.