Fulton County Board of Commissioners Approves Water and Sewer Rate Increase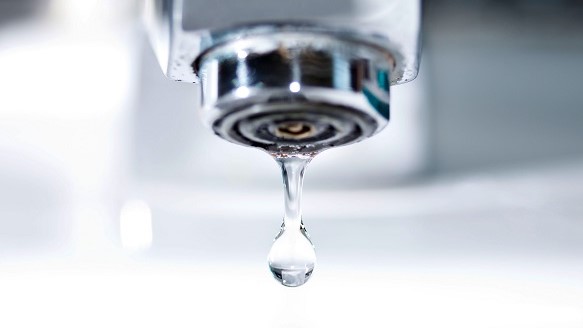 Fulton County Board of Commissioners Approves Water and Sewer Rate Increase
The new rate increase becomes effective in the new year.
Beginning January 1, 2020, the Fulton County Department of Public Works will increase water and sewer rates for its customers.

On Wednesday, December 4, the Fulton County Board of Commissioners (BOC) voted to approve a combined water and sewer rate for residential customers of approximately 5%. The typical household water and sewer bill is estimated to be approximately $3.34 a month for an average 6,000 gallon per month for residential users. Once the increase is implemented, the cost to residents will rise from $66.43 to $69.77 per month. The proposed rate increases will be applied to water and sewer use beginning January 1, 2020.
"The continued need to make significant investments into capital improvements in North and South Fulton County is what's driving the rate increase slated to begin the first of the year," said David Clark, Director Fulton County Department of Public Works. "While we do understand that any increase to utilities can impact household budgets, our goal is to ensure that Fulton County provides the improvements and services needed to effectively operate."
In addition to capital improvements, the rate increase will also allow Fulton County to move forward with plans to undertake a comprehensive capacity and infrastructure study of services within the South Fulton area. The study will provide insight into how to effectively determine how to improve services for residents in South Fulton.
Fulton County remains one of the lowest priced regional utilities. The rate increase will be used to continue work outlined in Fulton County's Capital Improvement Program Projects, which include improvements to four areas:
Water System Improvements
Water Main extensions along Medlock Bridge Road and within Alpharetta
Water Tank Security and Painting Measures
Wastewater Treatment Plant Expansions
Construction of Big Creek WRF expansion to 32 MGD
Camp Creek WRF Clarifier Rehabilitation
Camp Creek WRF UV Improvements
Wastewater Collection System Improvements
14 Pump Station Upgrades
Cobb County Diversion from Big Creek
Water and Wastewater Relocations & Repairs
GDOT and TSPLOST roadway projects
Routine capital improvements and repairs