Fulton County Commissioner District 6 Town Hall Meeting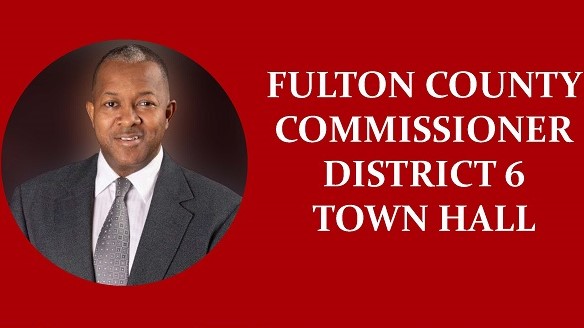 Commissioner Carn to Begin Initial Series of Town Hall Meetings
Fulton County District 6 Commissioner Joe Carn will host two town hall meetings in the month of December. The meetings will focus on a series of issues that will play a huge role in the lives of residents during the coming year. Residents will be able to learn about District 6 priorities, funding of Fulton County programs and services in the 2020 budget, new voting machines to be rolled out for the 2020 Presidential Preference Primary Election, the 2020 Census and issues impacting Fulton County's seniors.
The dates and locations for these events are as follows:
Thursday, December 12, 2019
6 p.m. - 8 p.m.
C.T. Martin Recreational Center
3201 Martin Luther King, Jr. Drive SW
Atlanta, GA 30311

Tuesday, December 17, 2019
6 p.m. - 8 p.m.
Enon Baptist Church
3550 Enon Road
Atlanta, GA 30349

For more information please contact the office of District 6 Commissioner Joe Carn at 404-612-8222.

Click here for the December 12 flyer.