Fulton Approves New Animal Shelter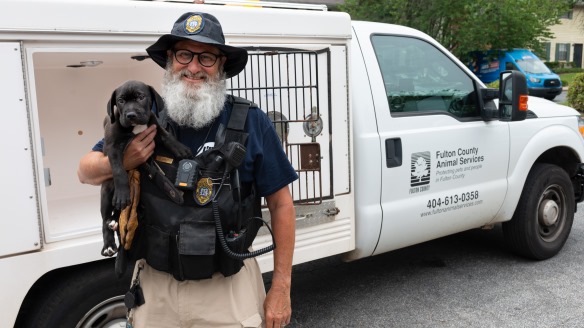 Fulton Approves New Animal Shelter
By a unanimous vote, the Fulton County Board of Commissioners agreed to build a new $32 million animal shelter, replacing the current shelter that has been in place since the 1970s.
Earlier this year, the Board approved $270,000 for a feasibility study for the shelter. The new shelter is based on recommendations from that study, which was conducted by two firms who are national experts in animal shelters -- PGAL, Inc. and Animal Arts.
The new 50,000 square-foot facility will be constructed on land currently owned by the Fulton County near Fulton Industrial Boulevard.
"Fulton County is a world class county and we need a world class animal shelter," said Chairman Robb Pitts. "We have received thousands of emails and calls telling us that animal services are a high priority for our residents. The unanimous vote for this project shows that this is also a priority for the Board of Commissioners."
In coming months, the Board of Commissioners is expected to issue bonds for the project through the Fulton County Urban Redevelopment Authority. A portion of the facility costs – approximately $7.5 million -- will be paid through funds for capital improvement from the jurisdictions within Fulton County utilizing animal services.
The new facility will open in 2021.