Empowering Entrepreneurs Conference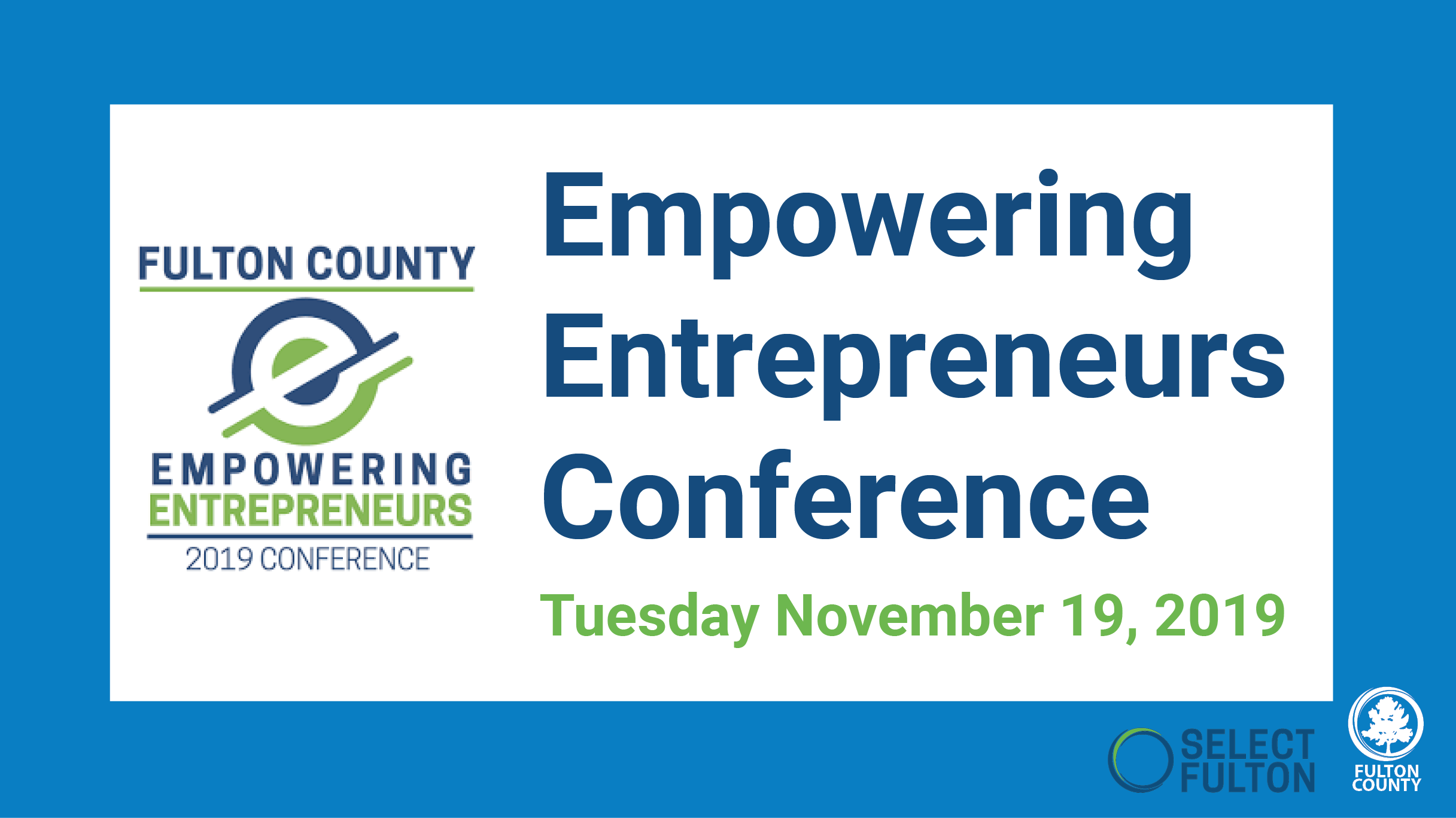 Empowering Entrepreneurs Conference
Recognizing the importance of small business and entrepreneurship, Fulton County, in partnership with its economic development initiative, Select Fulton, is hosting the first ever 2019 Fulton County Empowering Entrepreneurs Conference on Tuesday, November 19, 2019 from 9 a.m. to 3:30 p.m. at Atlanta Technical College's Dennard Conference Center. To further support small business and entrepreneurs, the conference will feature regional thought leaders and subject matter experts who will discuss opportunities and resources available to help leaders grow their business in Fulton County.
"As the Fulton County Commissioner sponsor for this event and as a small business owner myself, I know the challenges entrepreneurs face daily," said District 5 Commissioner Marvin S. Arrington. "We've invested in this event to equip our small business owners with the tools needed to successfully start and grow their business here in Fulton County.
The event will include panels and breakout sessions that focus on small business needs such as access to capital, small business planning, marketing, social media promotion and more. Representative organizations include the Georgia Department of Economic Development, the U.S. Small Business Administration, the Small Business Development Center, SCORE Atlanta, NOW Corp and the Bank of America to name a few.
"More than 92% of all businesses in Fulton County have four or less employees," Select Fulton CEO Al Nash said. "It is critical we continue to support and foster an environment that enables these important investors in our community to succeed.
This free, all day event, will be a one stop shop for those looking to invest and grow their business here in Fulton County. Interested parties should register on the conference website at FultonEEconference.com.