Fulton County Collaborates to offer Employment, Job Training and Education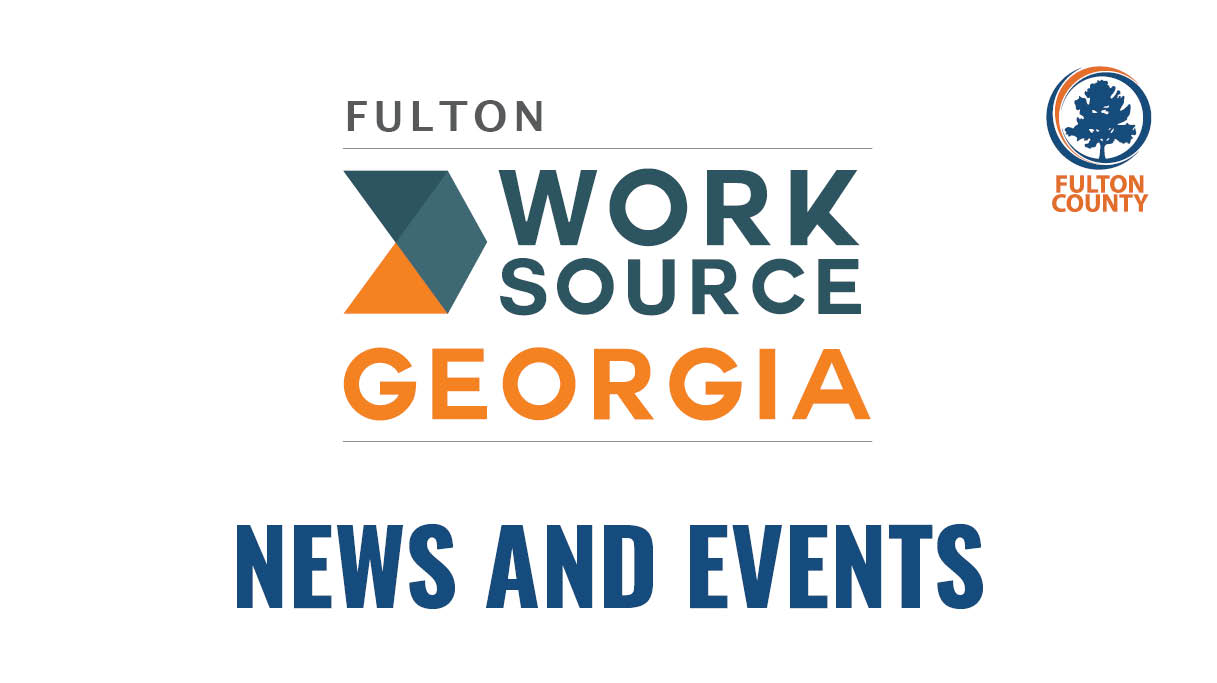 Fulton County Collaborates to offer Employment, Job Training and Education
Community Expo to provide training, education, and employment resources
Citizens searching for additional education, job training or employment to improve their chances of obtaining and keeping stable employment can mark their calendars for Thursday, August 8, 2019. WorkSource Fulton will host its first 2019 Community Expo. The Expo, hosted by the WorkSource Division, will be held from 10 a.m. to 2 p.m. at the South Fulton Career Center located at 5710 Stonewall Tell Rd, Suite160, College Park, GA 30349.
The Expo is the first of what will be a quarterly event to assist job seekers with their search and employers with their efforts to obtain qualified workers. More than 40 employers, service providers and educational institutions are collaborating with Fulton County WorkSource to prepare and train eligible and enthusiastic individuals who are ready to begin new careers with new opportunities for growth.
Participating higher education institutions include among others Atlanta Technical College, Atlanta Metropolitan State College, Clayton State University, Fortis College, Georgia State University, and Gwinnett Technical College of Adult Education. Educational advisors from the participating education institutions and WorkSource Fulton staff will be available to discuss potential WIOA training and employment for eligible individuals.
For those seeking employment, participating employers include but are not limited to Amazon, UPS, Georgia Department of Transportation (GDOT), the U.S. Census Bureau, FedEx Ground, Chase Bank and Juma Ventures. Juma Ventures is also a collaborative partner with the Fulton County Department of Community Development to assist youth in gaining job training, financial literacy and planning for higher education.
Participants should bring their resumes, dress for success and be prepared to discuss their training and education needs and their career goals.
For more information, call Louise Bates 770-306-5202, or visit www.fultoncountyga.gov
Citizens in need of reasonable accommodations due to a disability including communications in an alternative format should contact Fulton WorkSource Disability Liaison, Kimyana Pippin at (404) 613-7035. For Georgia Relay Access, dial 711.