Commissioner Arrington Host Spring District Dialogues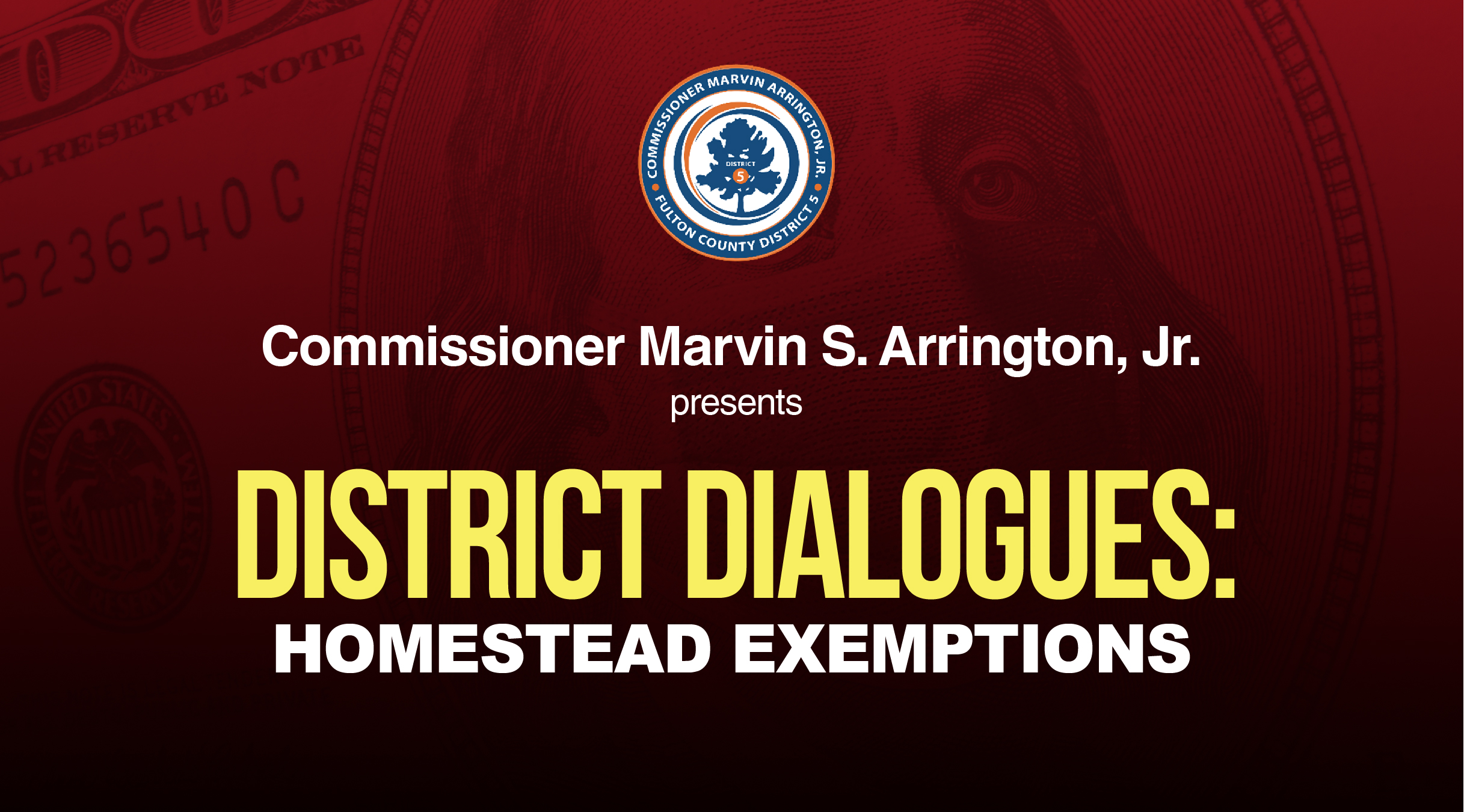 Commissioner Arrington Host Spring District Dialogues
Fulton County District 5 Commissioner Marvin S. Arrington Jr. is preparing to kick off the 2023 Spring District Dialogues. Residents in District 5 will have the opportunity to speak with Fulton County leadership during a series of town hall meetings. Commissioner Arrington and his team will provide constituents with vital information and updates regarding Homestead Exemptions.
The third of three District Dialogues scheduled for the month of March:
Tuesday, March 14, 2023
In-Person Town Hall
Palmetto Branch Library
9111 Cascade Palmetto Hwy.
Palmetto, GA 30268
6 p.m. to 7 p.m.
For more information regarding Homestead Exemptions in Fulton County visit
www.fultoncountyga.gov.
Commissioner Arrington Host Spring District Dialogues
Day: Tuesday, March 14
Time of the Event: 6 p.m. to 7 p.m.
Location: Palmetto Branch Library | 9111 Cascade Palmetto Hwy. Palmetto, GA 30268
Add to Calendar
03/14/2023 18:00
03/14/2023 20:00
America/New_York
Commissioner Arrington Host Spring District Dialogues
Palmetto Branch Library | 9111 Cascade Palmetto Hwy. Palmetto, GA 30268