Fulton In Focus is Back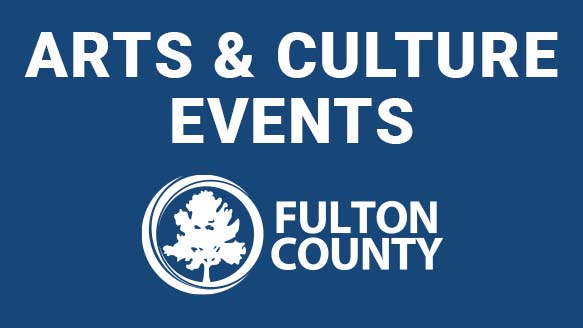 Fulton County Arts & Culture Public Art Program has relaunched the #FultonInFocus photo walks. This location will be at the Sweet Auburn Avenue. RSVP to pa@fultoncountyga.gov
View all locations below.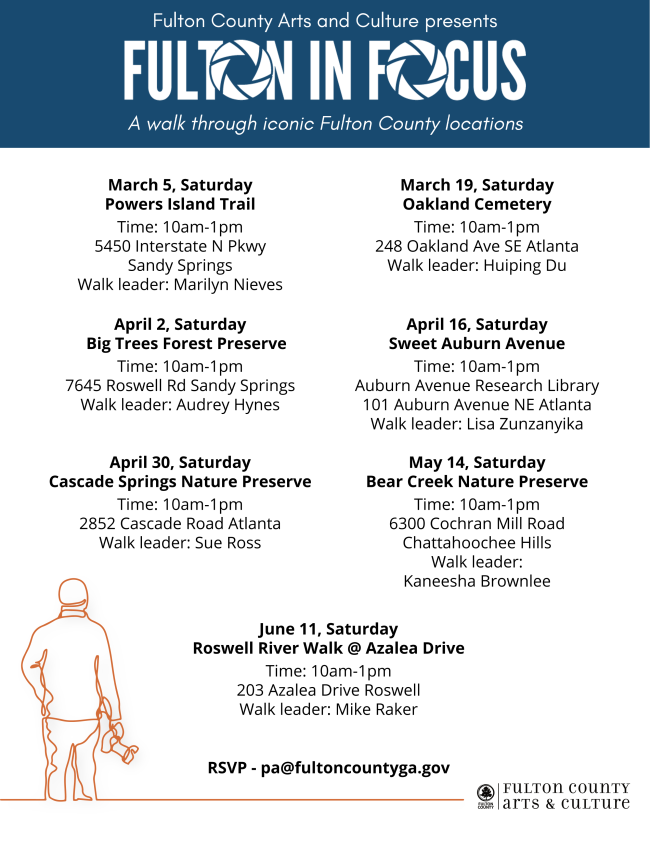 Fulton In Focus is Back
Day: Saturday, April 16
Time of the Event: 10:00 a.m. - 1:00 a.m.
Location: 101 Auburn Avenue Northeast, Atlanta, GA
Directions
Walk leader: Lisa Zunzanyika
Add to Calendar
04/16/2022 10:00
04/16/2022 13:00
America/New_York
Fulton In Focus is Back
Fulton County Arts & Culture Public Art Program has relaunched the #FultonInFocus photo walks. This location will be at the Sweet Auburn Avenue.
101 Auburn Avenue Northeast, Atlanta, GA