Mobile Voter Education Unit Joins Atlanta Technical College for its Spring Fling Event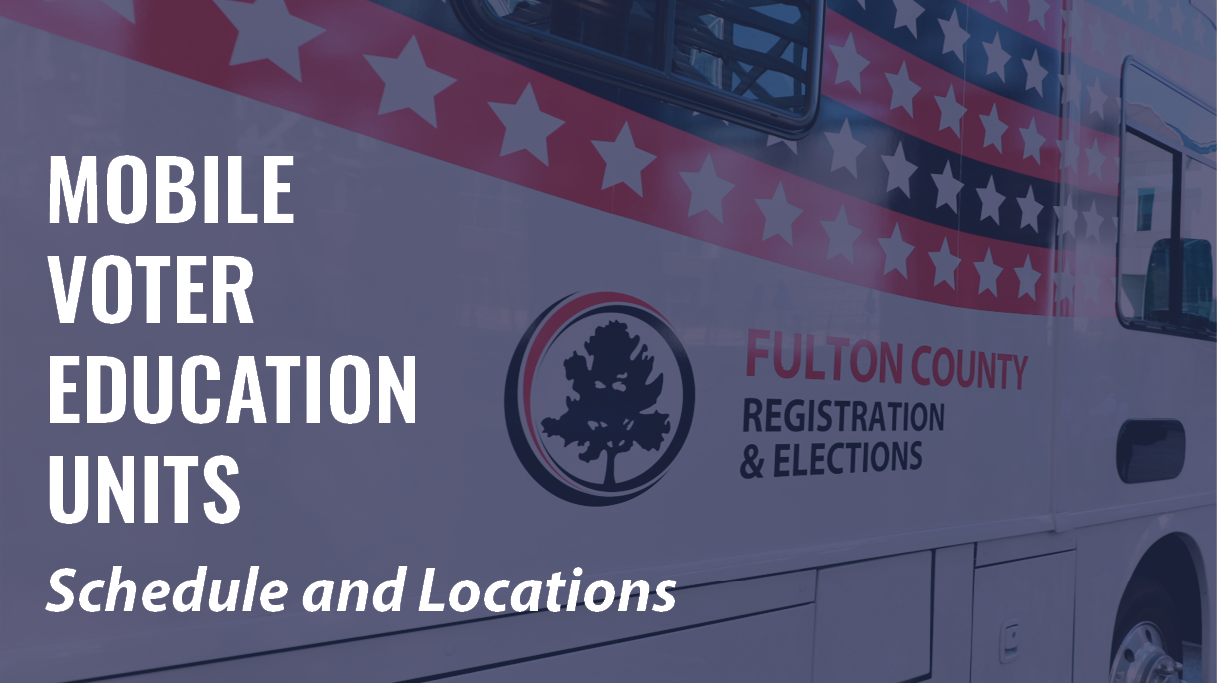 Mobile Voter Education Unit Joins Atlanta Technical College for its Spring Fling Event
WHO: Fulton County Department of Registration & Elections
WHAT: The Fulton County Department of Registration & Elections Voter Education Outreach Division will hit the Atlanta Technical College Campus as a vital part of its outreach efforts. Students and others visiting the Mobile Voter Education Unit will be able to register to vote, sign up to become a poll worker, and learn more about the elections process.
WHEN: Thursday, April 14, 2022 from 11:30 a.m. - 1:30 p.m.
Atlanta Technical College
1560 Metropolitan Parkway, SW
Atlanta, Ga. 30310
Mobile Voter Education Unit Joins Atlanta Technical College for its Spring Fling Event
Day: Thursday, April 14
Time of the Event: 11:30 a.m. - 1:30 p.m.
Location: Atlanta Technical College
Directions to Atlanta Technical College
Add to Calendar 04/14/2022 11:30 04/14/2022 13:30 America/New_York Mobile Voter Education Unit Joins Atlanta Technical College for its Spring Fling Event Elections will use the bus to encourage students to get registered to vote. Atlanta Technical College