Fulton County Public Works Department to Host Free Virtual Septic System Workshop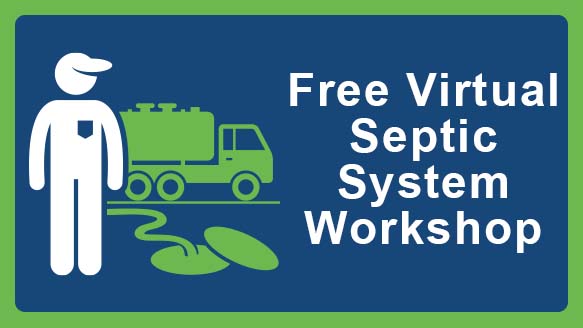 Fulton County Public Works Department to Host Free Virtual Septic System Workshop
WHO: Fulton County Public Works Department
WHAT: Are you a resident of Fulton County with a septic system? Did you know that proper maintenance can extend the life of your system, while protecting our water resources? Join the Fulton County Department of Public Works for a free virtual workshop about septic system, hosted in partnership with the Fulton County Board of Health.
Via Zoom, participants will learn about the parts of a septic system, when to call a service professional, as well as helpful tips for basic maintenance.
Questions can be submitted in advance to
kelli.edwards@fultoncountyga.gov
WHEN: Wednesday, February 16, 2022 from 6:00 p.m. – 7:00 p.m.
WHERE: In order to receive Zoom workshop credentials, please complete the short registration form located here:
https://forms.gle/eiZHKgLfynZYkSz18
Interested participants must register by 5:00 p.m. February 15, 2022.
Fulton County Public Works Department to Host Free Virtual Septic System Workshop
Day: Wednesday, February 16
Time of the Event: 6 p.m. - 7 p.m.
Location: Zoom
Zoom Link
Add to Calendar 02/16/2022 18:00 02/16/2022 19:00 America/New_York Fulton County Public Works Department to Host Free Virtual Septic System Workshop County residents will receive information on how to maintain their systems. Zoom