Fulton County Sheriffs Office Actively Recruiting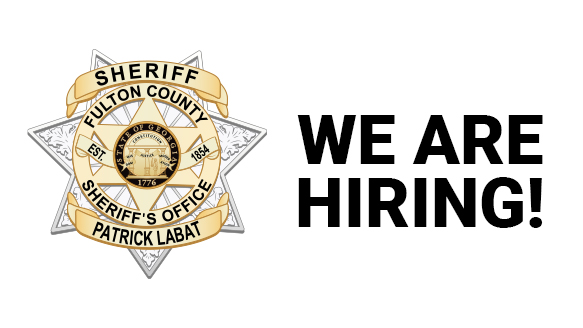 Fulton County Sheriff's Office Actively Recruiting
The Fulton County Sheriff's Office has an immediate need for certified peace officers for temporary full and part-time roles. These roles specifically aim at aiding in the efforts to clear the backlog of judicial cases caused by the pandemic. Recruitment continues for permanent positions within the Fulton County Sheriff's Office, as well.
Fulton County Sheriffs Office Actively Recruiting
Day: Sunday, November 14
Time of the Event: 10 a.m. - 2 p.m.
Location: North Fulton Service Center in Sandy Springs
Directions to North Fulton Government Service Center
For more information about these available positions, interested applicants can visit this
link
.
Add to Calendar
11/14/2021 08:00
11/14/2021 20:00
America/New_York
Fulton County Sheriffs Office Actively Recruiting
North Fulton Service Center in Sandy Springs