RED CARPET Virtual Fair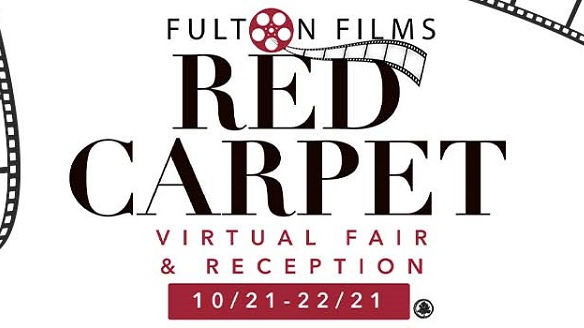 FULTON FILMS 2021 RED CARPET VIRTUAL FAIR
Fulton Films Inaugural 2021 RED CARPET Virtual Fair is a free event that will include trainings, workshops, and panels with television and film executives, experts, and influencers.
There will be student incentives, film and documentary endowments, membership offerings, and networking opportunities, for select participants who complete the requirements. The Virtual Film Fair will be on Thursday, October 21.
FREE event registration is required.
Subscribe to the Fulton Films Virtual Fair YouTube page here to watch the live event on Thursday, October 21 from 10 a.m. – 5 p.m. There will be live question and answer chats during each presentation.
FULTON FILMS 2021 RED CARPET VIRTUAL FAIR
Day: Thursday, October 21
Time of the Event: 10 a.m. - 5 p.m.
Location: Fulton Films Virtual Fair YouTube page
Fulton Films YouTube
Add to Calendar 10/21/2021 10:00 10/21/2021 17:00 America/New_York FULTON FILMS 2021 RED CARPET VIRTUAL FAIR Fulton Films Inaugural 2021 RED CARPET Virtual Fair is a free event that will include trainings, workshops, and panels with television and film executives, experts, and influencers. Fulton Films Virtual Fair YouTube page