Azalea-Riverside Inflow and Infiltration Reduction Project Improvement Ceremony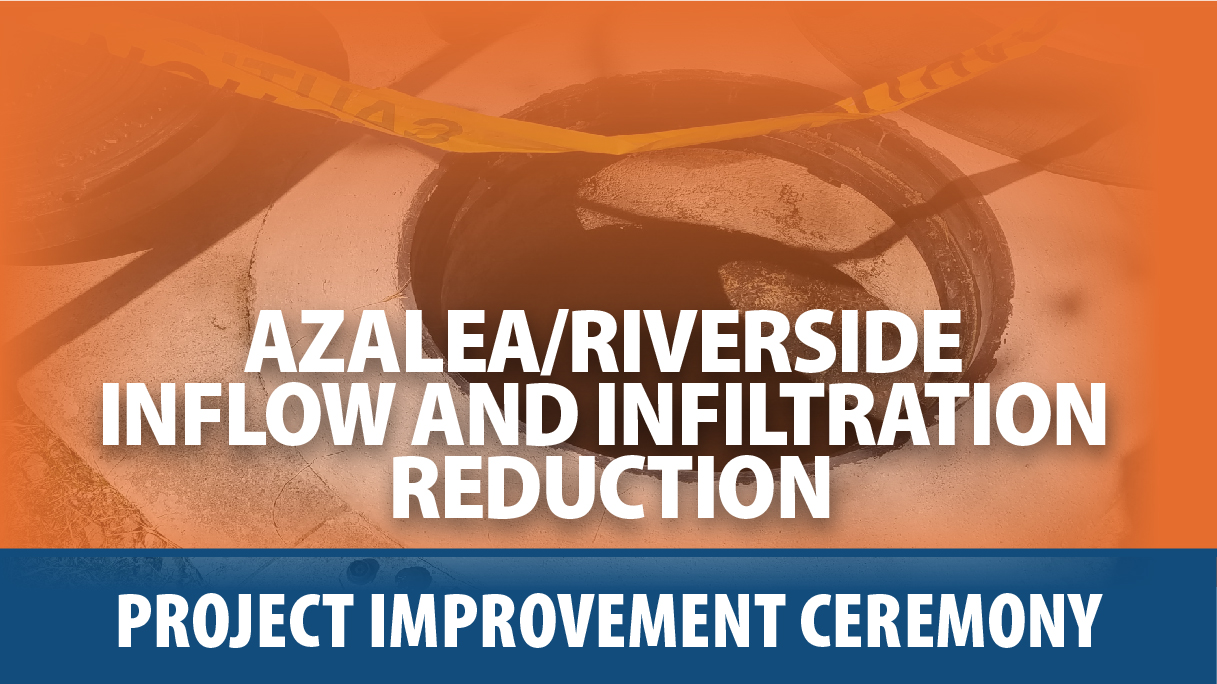 Azalea-Riverside Inflow and Infiltration Reduction Project Improvement Ceremony
The Fulton County Public Works Department announced the substantial rehabilitation of a 60-inch, 1,100 foot long underground pipe along Azalea/Riverside Drive in Roswell.

Restoration of the pipe is part of the department's ongoing plan to quickly reduce flooding and sewer spills during heavy rains. Additionally, to assist in that effort, Public Works is also announcing the completion of its Manhole Replacement Project. Fulton County will celebrate with a Project Improvement Ceremony. The event will be held on Monday, May 17, 2021 at 2:00 p.m. at 205 Azalea Drive, Roswell, Ga.
Azalea-Riverside Drive Project Improvement Ceremony
Day: Monday, May 17
Time of the Event: 2:00 p.m.
Location: 205 Azalea Drive, Roswell, Ga
Add to Calendar
05/17/2021 14:00
05/17/2021 15:00
America/New_York
Azalea-Riverside Drive Project Improvement Ceremony
205 Azalea Drive, Roswell, Ga